Course information
CAMPUS
Barcelona
START DATE
January
DURATION
10 month
LANGUAGE
English
FORMAT
On-site
Join the new global esports business
The rapid growth of esports has highlighted the need for professionalisation of the sector. Even though there is already a wide variety and abundance of training courses on the market that specialise in the creation and development of video games, there are currently still no courses specifically focused on producing the future professionals in the esports industry.
This Master does just that and will allow the students to learn from some of the leading working professionals in the industry, giving them a more realistic perspective of the market than any other esports Master in the world.
Testimonials
"ISDE's Master in Business in esports provides a way to educate people that want to work and build a career in this industry, instead of just you trying to wing it and hope for the best. Here I learned from industry leaders, and now I'm working in one of the most important esports companies in Iberia, where I feel my contribution makes a difference."
"Studying at ISDE has been for me a dream come true. ISDE in collaboration with DreamHack, offer one of the first masters in esports in Spain, with top international speakers in esports, who give you a little of their time to show you the future of the industry and enrich you with their extensive experiences in this world. The ISDE family provides such a warm and cozy atmosphere that makes the hours of study and effort more enjoyable."
Why should you choose this master?
If you are passionate about video games, sports, or both, and if you want to pursue a career in one of the industries with the highest growth potential.

Our Master's in esports Business is your opportunity to train with the best professionals in the industry.

It features a comprehensive content plan that includes internships in some of the industry's leading companies
Professional careers after finishing the Master
This Master prepares the student to play one of the following roles in the two areas below:
Esports Business
Esports project manager (team, league, tournament, event).
Head of production of esports events.
Head of production of leagues and tournaments.
Head of marketing of an esports organisation.
Sales director of an esports organisation.
Expert in esports in a marketing and communication agency.
Expert in esports in the Marketing and Communication Dept. of a consumer brand.
Entrepreneur in the esports industry.
Esports Media
Journalist specialising in esports .
Presenter of esports broadcasts.
Head of audiovisual production of esports leagues, tournaments and events.
Head of P.R. of an esports team.
Head of communications for an esports team.
Head of communications for an esports league.
Academic program
Esports Fundamentals
1. Esports Cultures and Competitions
History of Competitive gaming and esports

Evolution of play / a culture of mods

Genres and Games

Esports in media and Popular culture

What makes a game an esport

From LAN parties to stadiums
2. Esports in Society
Esports and Minors

Esports and Gender

Esports and Health

Esports and Education
3. Industry Overview
Market analysis

Key stakeholders and role players in the industry

Value chain and business models

Open system vs Closed system
4. Esports future and Trends
Mobile esports

Big data and Blockchain

AR/VR

Esports Global Expansion
5. Media in esports
History of esports shoutcasting

The rise of the Streamer

Esports media landscape

Audience analysis

Broadcasting to cord-cutters
6. Esports Law
Regulatory Landscape

IP License and Rights

Governing bodies and Rights

Transfer agreements

Dispute resolution mechanisms

Integrity and Compliance

Esports and Betting
Becoming an esports professional
7. Marketing
The five P's of esports

Authenticity and Credibility

Sponsorship rights

Broadcasting rights

Measuring ROI

Brands, brand management, IP rights

PR and press relations
 8. Competition Management
Tournament formats

Online, LAN, and BYOC tournaments

Rules and regulations

Tournament software

Human resources
9. Media Production
A spectator sport

Storytelling and narratives

Engagement with players, viewers and fans

Live production and Project management

Content creation and distribution
10. Event Management
Typology of esports events

Business models

Marketing and Sponsorships

Logistics and Suppliers

Human Resources

Event planning
11. Team management
History of esports teams

Coaching a gamer

Financial direction

PR & Marketing

Players representation

Human resources
*The academic program is subject to modifications.
First edition Faculty
| | |
| --- | --- |
| ARTURO CASTELLÓ | DREAMHACK |
| TOMAS LYCKEDAL | DREAMHACK |
| DAVID RODRIGUEZ | TELEFONICA |
| ADAM WHITE | EDGE ESPORTS LTD |
| SERGI MESONERO | LVP |
| MARK BALCH | SPORTSRADAR |
| MICHAEL HEINA | NIELSEN |
| PEDRO SILVA | QWATTII |
| JOHNNY KUTNOWSKY | BLINKFIRE ANALYTICS |
| NICOLAS CERRATO | GAMOLOCO |
| FRANCISCO ASENSI | LEAGUE OF LAWYERS |
| BORIS BERGEROT | STAKRN |
| CHRISTIAN LORD | DREAMHACK AB |
| PHILIP HÜBNER | CHALLENGERMODE |
| ALBERTO GUERRERO | RIOT GAMES |
| DAVID YARNTON | BRITISH ESPORTS ASSOCIATION |
| ANA OLIVERAS | ESL |
| TATYANA ZHELTOMIRSKAYA | STARLADDER |
| PEDRO OLLERO | RAZER |
| OLLIE RING | ESPORTS INSIDER |
| FEDERICO WINER | SAP ENTERTAINMENT INDUSTRIES |
| FIDAN GUTAJ | G:LOOT |
| TIAGO BARBOSA | CASA DE LES PUNXES |
| ALFONSO LEON | RUIZ-HUERTA & CRESPO |
| STEFAN MAGNUSSON | DREMHACK AB |
| DIDAC SEVERINO | CLIFFORD CHANCE LLP |
| MANUEL SORIANO | PAGE GROUP |
| RON RHEINGOLD | TWITCH ESPORTS |
| ALBERTO MARTÍNEZ GUERRERO | STREAMLOOTS |
*The faculty is subject to modifications.
First edition collaborators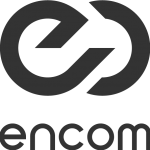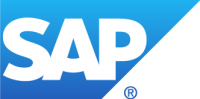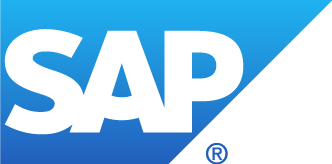 ISDE SPORTS PROGRAMS ALUMNI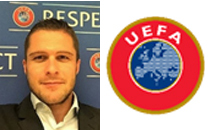 Marc Valentin Lenz
Club Licensing & Financial Fair Play at UEFA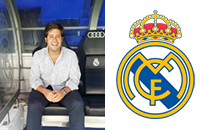 Fernando Delgado
Client Services Executive. Sponsorship Department at Real Madrid CF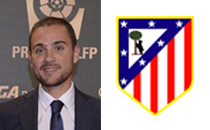 Alvaro Manuel Gil Baquero
Lawyer at Atlético de Madrid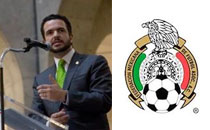 Íñigo Riestra
International Affairs Director at Federación Mexicana de Fútbol Asociación A.C.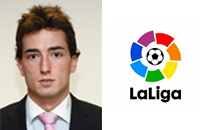 Alberto Díaz Lorente
Legal Counsel at LaLiga Competition Operations Department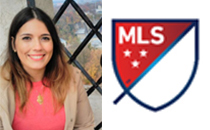 Nicole A. Santiago
Coordinator, Player Relations & Competition at Major League Soccer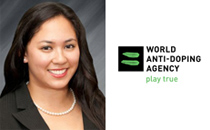 Marissa Sunio
Legal Counsel at WADA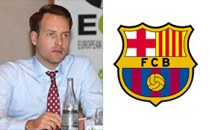 Wouter Lambrecht
Attorney at Law at FC Barcelona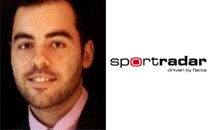 Jake Williams
Legal Counsel at Sportradar AG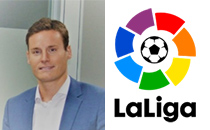 Pedro Varas
Responsible for Integrity at LaLiga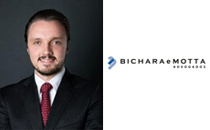 Stefano Malvestio
Attorney at Law at Bichara & Motta Advogados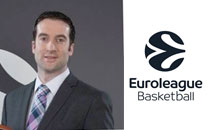 Eduard J. Scott
Chief Operations Officer at Euroleague Basketball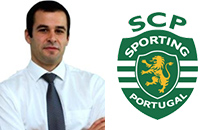 José Carlos Oliveira
Lawyer at Sporting Clube de Portugal
David Barrufet
Handball Manager FC Barcelona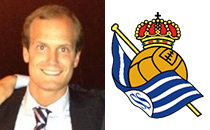 Guillermo Amilibia
Legal Department at Real Sociedad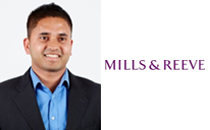 Tiran Gunawardena
Associate (Sports Law) at Mills & Reeve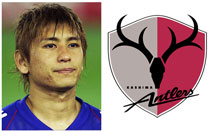 Koji Nakata
Chief Relationship Officer at Kashima Antlers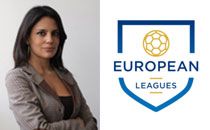 Ornella Desirée Bellia
Head of Legal Affairs at the European Leagues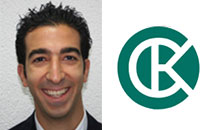 Marc Cavaliero
Partner at Kleiner & Cavaliero AG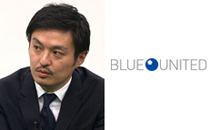 Takehiko Nakamura
President and CEO of Blue United Corporation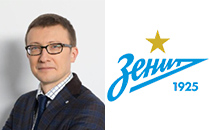 Oleg Zadubrovskiy
Head of Legal at FC Zenit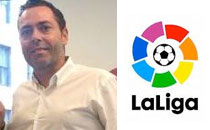 Carlos Pérez
LaLiga Chief Executive Officer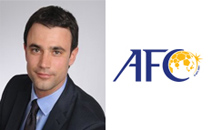 Benoit Pasquier
General Counsel & Director of Legal Affairs of the Asian Football Confederation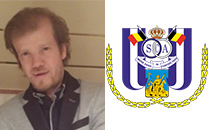 Renaud Duchene
Legal Counsel at RSC Anderlecht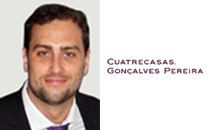 Marco Vedovatti
Associate at Cuatrecasas Gonçalves Pereira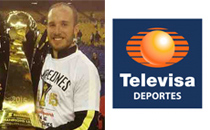 Andrés Galicia
Director of Sports Marketing at Televisa Deportes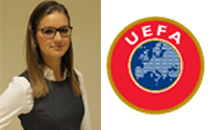 Michaela Pietraszko
Legal Counsel at UEFA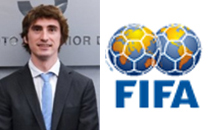 Gauthier Bouchat
Legal Counsel chez FIFA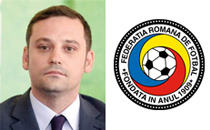 Robert Pongracz
Vice President of the Romanian Football League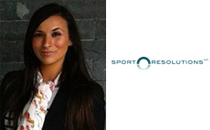 Catherine Pitre
Head of Case Management at Sport Resolutions (UK)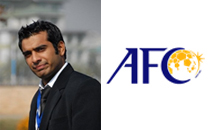 Gursimran Brar
Legal Counsel at Asian Football Confederation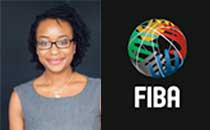 Natalie St. Cyr Clarke
Legal Affairs Manager at FIBA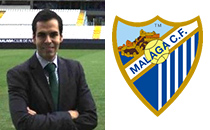 Arturo Galván
Legal Department at Málaga CF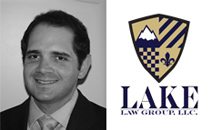 Ryan Lake
Associate at LIBRA LAW Ibarrola & Ramoni Avocats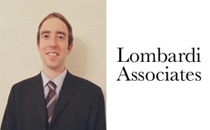 James Mungavin
Counsel at Lombardi Associates (Scotland)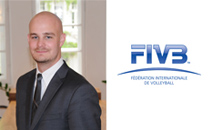 Stephen Bock
Legal Affairs Manager at Fédération Internationale de Volleyball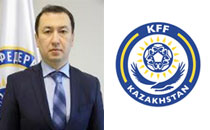 Mr. Aitkhozhin Azamat
Secretary General of the Kazakhstan Football Federation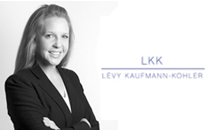 Brianna Quinn
Sports arbitration at Lévy Kaufmann-Kohler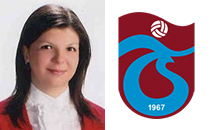 Anil Gursoy
Head of Legal at Trabzonspor FC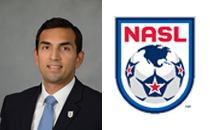 Rishi Sehgal
Director of Business Development and Legal Affairs at NASL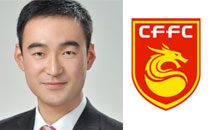 Gilbert Jiang
General Counsel & Head of International Affairs of Hebei China Fortune Football Club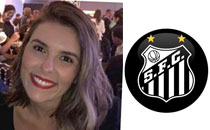 Gisele Cesário Cabrera
Lawyer at Santos Football Club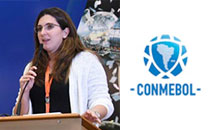 Monserrat Jiménez Granda
Legal Director in CONMEBOL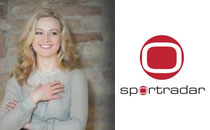 Ramunė Bistrickaitė
Head of Public Affairs at Sportradar AG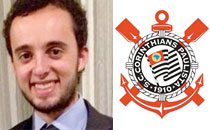 Victor Targino
Lawyer at Sport Club Corinthians Paulista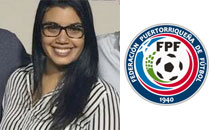 Yelena Giselle Hazimn
Puerto Rico Soccer Federation