ISDE, the European leader in legal education, together with Columbia University, a world-class Ivy League Institution, have sponsored through their Dual Master in Sports Law and Sports Management this year the SINC Conference (Sports Industry Networking and Career Conference), a two day session at the George Washington University which address annually more than 260 graduates and proffessionals focused on the Sports Industry.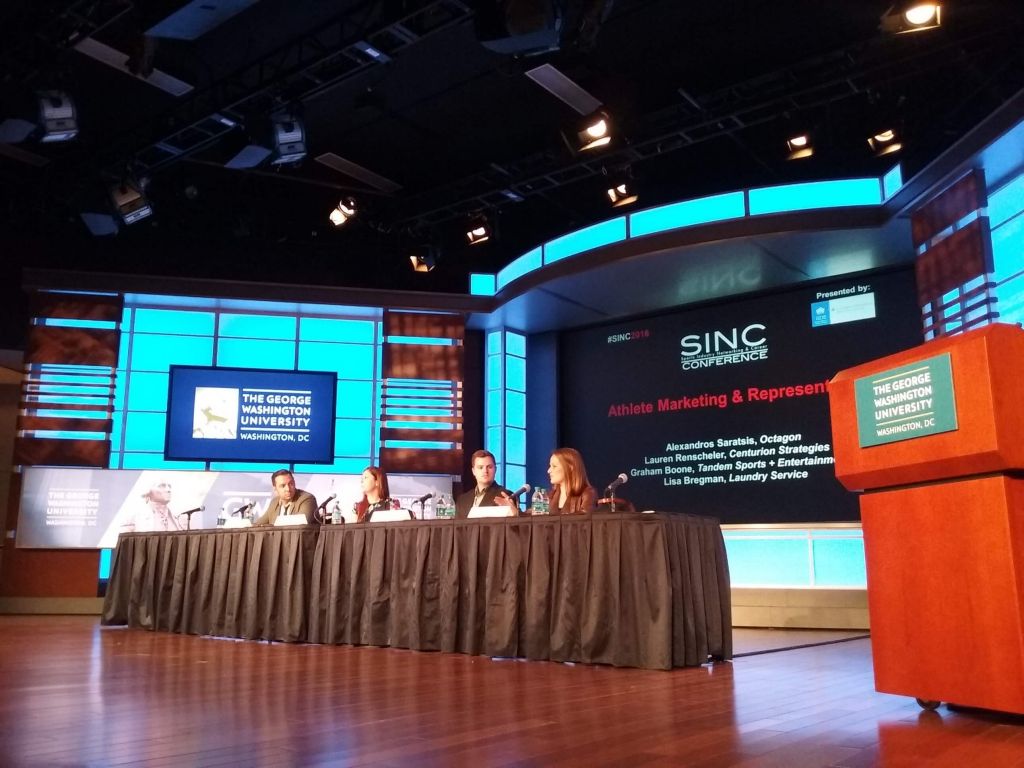 SINC is a great way for students to know fisrt hand the sports business by industry executives and make personal conections with more than 100 potential employers from sport teams, leagues, agencies, media, law firms and technology.
Along the different pannels and conferences students enjoyed the experience of learning more about the sports industry and companies working in sport human resources, marketing and representation, sponsorship, statistics and negotiations, what is new in sports media, the business behind gaming, fan engagement and careers in management and sporting goods.
The Conference was a success and gave our students from Columbia University at New York City the possibility of meeting top proffessionals in the Sports Business.