Información del curso
CENTRO
Madrid
INICIO
Enero
DURACIÓN
1º periodo: 5 meses
2º periodo: Desde 3 meses
IDIOMA
Inglés
FORMATO
Presencial
Un programa líder en el ámbito del Derecho Deportivo internacional
El Master en Derecho Deportivo Internacional se considera la referencia en cuanto a excelencia en el sector.
Master a tiempo completo, combina capacitación en aula con las sesiones de cierre in situ en Cambridge y Suiza, además de culminar con unas prácticas internacionales obligatorias.
Garantiza el camino hacia una carrera de éxito, la mejor creación de red profesional probada dentro de un mercado exclusivo e inserción laboral al finalizar.
Este Master en Derecho Internacional Deportivo ha sido diseñado para graduados en Derecho y para otras personas interesadas en desarrollar su carrera en el mundo del derecho deportivo.
Uno de los requisitos para ser admitido en el programa es poder dedicarle un año a tiempo completo. Por otro lado, también es obligatorio tener un nivel de inglés avanzado ya que esta es la lengua oficial del programa y, por lo tanto, todas las clases se imparten en inglés.
¿Por qué elegir el Master en Derecho Deportivo Internacional?
El claustro de este master está formado por los profesionales más reconocidos del mundo del derecho deportivo internacional.

ISDE 

es la única 

institución académica creada por abogados y para abogados

.

Garantizamos un período de prácticas en bufetes y organizaciones deportivas de alto nivel

. Una oportunidad que te proporcionará la seguridad necesaria en el inicio y futuro de tu carrera profesional. Una oportunidad para aprender de los líderes de la industria y para trabajar con los mejores profesionales del sector.

Más de 1.000 graduados de este programa están trabajando actualmente 

en la industria del derecho deportivo. 

ISDE Sports Law Alumni

.

Ofrecemos una 

metodología docente 

basada en una combinación de 

casos prácticos, clases magistrales, visitas institucionales

 y prácticas profesionales.

Acceso ilimitado a 

CasosReales

, única herramienta jurídica con miles de casos judiciales ganados por abogados con toda la documentación: demanda, contestación, estrategia procesal, escritos, recursos, sentencia, etc…

Este programa conduce a la obtención de un título propio expedido por el Instituto Superior de Derecho y Economía.
Salidas profesionales
Intermediario deportivo nacional o internacional
Agencias de representación
Bufetes jurídicos, auditorias y Big Four
Federaciones e instituciones privadas y públicas
Entidades deportivas nacionales o internacionales
Industria del entretenimiento en el deporte
E-Sports y videojuegos
Organización y gestión de eventos deportivos
Programa académico
I. INTRODUCCIÓN AL DERECHO DEPORTIVO 
Introducción general al derecho deportivo
Ley estatal vs Ley del deporte
Foros del derecho y desarrollo de la Lex Sportiva
Fuentes del derecho y desarrollo de la Lex Sportiva
Introducción al CAS y su impacto en la Lex Sportiva
II. RELACIÓN ENTRE EL DERECHO DEPORTIVO Y OTRAS ÁREAS DEL DERECHO
Derecho laboral
Derecho contractual
Derecho civil y responsabilidad penal de los atletas
Principios financieros y económicos del deporte
Derecho europeo en el marco del derecho deportivo: "competencia"
Derecho fiscal
Derecho de sociedades (M&A)
Derecho de propiedad intelectual
Derecho del entretenimiento
III. EL MODELO DEPORTIVO
IV. GOBERNANZA FUTBOLÍSTICA EN EL MUNDO Y EN EUROPA
FIFA
UEFA
EPFL
ECA
CONCACAF
CONMEBOL
AFC
V. RESOLUCIÓN ALTERNATIVA DE CONFLICTOS
Resolución alternativa de conflictos: nivel nacional e internacional
Introducción general a la resolución alternativa de conflictos a nivel internacional
Arbitraje
Mediación
Conciliación
VI. RESOLUCIÓN ALTERNATIVA DE CONFLICTOS: NIVEL NACIONAL vs NIVEL INTERNACIONAL: FEDERACIONES Y TAS/CAS
Información general
Divisiones ad hoc y adjudicaciones relevantes
VII. RELACIÓN ENTRE EL DERECHO DEPORTIVO Y EL DERECHO SUIZO EN EUROPA
Código civil suizo y código suizo de obligaciones
PILA
Tribunal federal suizo
VIII. DOPAJE
El WADA y el código anti-dopaje
Dopaje y derecho estatal
Procedimientos sobre dopaje
IX. DERECHO DEPORTIVO EN ESPAÑA
Marco regulador
Consejo Superior de Deportes
Liga de Fútbol Profesional
Federaciones
X. DERECHO DEPORTIVO EN EL REINO UNIDO (Colaboración con la Universidad de Cambridge)
Introducción al derecho inglés y al common law en el Reino Unido.
Elementos comunes en el derecho deportivo del Reino Unido.
Derecho deportivo del Reino Unido vs derecho deportivo global.
Derecho relevante del Reino Unido e instituciones deportivas.
Premier League y Football Association. 
XII. DERECHO DEPORTIVO EN LOS ESTADOS UNIDOS
Introducción al derecho deportivo de los Estados Unidos y al modelo deportivo de este país.
Derecho deportivo e identidad nacional.
Elementos comunes del derecho deportivo en los Estados Unidos.
Marco antimonopolio de los deportes profesionales.
Resolución de conflictos en los deportes profesionales en los Estados Unidos.
Deportes amateurs en los Estados Unidos (NCAA)
Conflictos sobre propiedad intelectual en los deportes en los Estados Unidos.
XII. DERECHO DEPORTIVO EN LATINOAMERICA
XIII. BALONCESTO
XIV. DEPORTES INDIVIDUALES
Tenis – ITF
Boxeo y artes marciales – AIBA, WKF, UFC
XV. DEPORTES DE MOTOR
XVI. ESCRITURA Y HABILIDADES DE LA ABOGACÍA. WORKSHOPS MORGAN 
Redacción de contratos y negociación, incluyendo simulación
Escritos a la FIFA
Escritos al CAS
Declaraciones de apertura y cierre
Interrogatorio y contrainterrogatorio de testigos
Presentación de pruebas
XVII. MISCELANEA
Juegos y apuestas deportivas
Manipulación de resultados
Agentes e intermediarios
*El programa está sujeto a posibles modificaciones por parte del equipo académico de ISDE o la dirección del programa. 
Dirección académica
Luís Fernando Pamplona Novaes
International Sports Lawyer

Director

In addition to his work with ISDE, our academic director is an international sports lawyer at Nemetz & Kuhnen Advocacia, Luís works in the following areas of expertise; Sports Law, Corporate Law, Contract Law, Tax Law and Labor Law since 2004. Mr. Novaes coordinates the firm's Corporate Law Department and is a member of the firm's Managing Board, together with senior partners Luiz Carlos Nemetz and Evaristo Kuhnen.

He holds an Executive Master's Degree in International Sports Law from Instituto Superior de Derecho y Economía – ISDE – Madrid, Spain (2015).
Specialist Degree in Contract Law from Pontifícia Universidade Católica – PUC/SP (2007). Bachelor's Degree in Law from Fundação Universidade Regional de Blumenau – FURB, class of 2004.

Professor of Taxation of the Full time and Online Master programs in International Sports Law from Instituto Superior de Derecho y Economía – ISDE – Madrid, Spain. Professor of Labor relations in People Management of the Post-graduate program of Instituto Catarinense de Pós-Graduação – ICPG.
Professor of History of Law, Law of Obligations and Corporate Law at FAE/Blumenau.

His professional and civic activities are, Vice-president of Associação Professor Artur Novaes – APAN Vôlei. Coordinator of the Sports Law Committee of the Brazilian Bar Association – Subsection of Blumenau. Member of CESA – Center for Studies of Law Firms ("Centro de Estudos das Sociedades de Advogados"). Legal Advisor of Associação Blumenau Pró-Vôlei.
Former member of OAB vai à Escola ("OAB goes to School") program.

Dev Kumar Parmar
International Sports Lawyer

Co-director

In addition to his work with ISDE, our academic director is an international sports lawyer and principal director at Parmars: Sports, which has bases in the UK and Spain. He was Called to the Bar by The Honorable Society of the Inner Temple, and has previous experience in Criminal Defence.

Working on all aspects of representation, management and legal advice, Dev assists top class athletes and coaches from the English Premier League down, and in other key countries. Dev's key role within the inaugural edition of the Indian Super League in 2014 also marks him as an important connection within the region.

His work ethic has been roundly praised by numerous peers and leaders alike, with his strong willed belief in passing practical knowledge to students at the earliest stages has impressed many across the globe. Dev remains a mentor to dozens of students and young professionals, working closely with several colleges and universities in this respect.

Dev has been invited to speak in Africa, Asia, Europe, Middle East and South America. In 2012 Dev was nominated for both the London Organising Committee for the Olympic and Paralympic Games 'Inspiring Person in the Community' Award, and as a Barclays 'Future Black Leader' for the Top 100 of 2013.

Dev is personally supportive of all ISDE students and is happy to assist students with developmental pathways to ensure that they take the best next steps in their respective careers.
| | |
| --- | --- |
| Jeffrey Mishkin USA | Lawyer, Partner at Skadden Arps Mr. |
| Omar Ongaro Switzerland | Lawyer, Head of Players' Status & Governance at FIFA |
| Dan Johnson UK | Director of Communications and member of the Executive Leadership Team at Premier League |
| Pedro Garcia Correia Portugal | Sports Lawyer – Partner at CSA – Law Firm |
| Oliver Luck USA | Executive Vicepresident of regulatory affairs at NCAA |
| Dennis Koolaard Netherlands | Attorney at De Kempenaer Advocaten |
| Ramón Mullerat Spain | Lawyer, Partner at PWC |
| Mitch Nathanson USA | Lawyer, Villanova University |
| Ricardo Oliveras Spain | Partner at Écija |
| Alessandro Pieralli Spain | Lawyer, Maluker Advocats |
| Íñigo Quintana Spain | Lawyer, Partner at Cuatrecasas, Gonçalves Pereira |
| Luis Alonso Spain | Lawyer, Partner at Clifford Chance |
| Roberto Álvarez Spain | Lawyer, Partner at Cuatrecasas Gonçalves Pereira |
| Leonardo Andreotti Brazil | Lawyer, Partner at Andreotti Advocacia Desportiva |
| Kaisor Basar Spain | Solicitor, Interlex Sport |
| Andrew Brandt USA | Lawyer, NFL |
| Delia Castaños Spain | Lawyer, Gómez Acebo & Pombo |
| Brianna Quinn Switzerland | Lawyer at Lévy Kaufmann-Kohler |
| Javier Hernández Galante Spain | Lawyer, Partner at Ashurst |
| Manuel Garayo Spain | Lawyer, Zurdo & Garayo |
| Rodrigo García Lucas Spain | Lawyer, Laffer Abogados |
| Julien Sieveking Canada | Chief Legal Manager at WADA |
| Vered Yakovee USA | Vice President & Associate General Counsel at Miami HEAT |
| Daniel Cravo Brazil | Partner at Cravo, Pastl, Balbuena |
| Dídac Severino Spain-UK | Senior Associate (Corporate/M&A) at Clifford Chance |
| Alfonso Gómez-Acebo Spain | Partner, Baker & McKenzie |
| Robert Pongracz Romania | Vice President en Liga Profesionista de Fotbal |
| Daniel Muñoz Spain | Partner at Muñoz & Arias Sports Lawyers |
| Desirée Bellia Switzerland | Legal affairs manager at ECA |
| Rodrigo Arias Switzerland | Integrity Manager – FIFA Security Division |
| Gregory Bloom USA | Partner at Chase Lawyers |
| Miguel Liétard Spain | Lawyer at Sport Advisers |
| Stuart McInnes UK | Consultant Squire Patton Boggs |
| William Sternheimer Switzerland | Deputy Secretary General at Court of Arbitration for Sport |
| Oliver Jaberg Switzerland | Director of Integrity & Institutional Legal, FIFA |
| Mike Morgan UK | Partner at Morgan Sports Law LLP |
| Marc Valentin Lenz Switzerland | Club Licensing & Financial Fair Play at UEFA |
| James Bunting Canada | Partner, Davies Ward Phillips & Vineberg, LLP |
| Ulrich Haas Switzerland | University of Zurich |
| Kimberly Morris Switzerland | Head of Integrity & Compliance at FIFA TMS |
| Jan Kleiner Switzerland | Senior Associate Bär & Karrer |
| Ariel Reck Argentina | Sports Lawyer |
| Jeff Miller USA | Lawyer |
| Takehiko Nakamura Japan and USA | President and CEO at Blue United Corporation |
| Íñigo de la Calle Spain | Partner and Senn Ferrero |
| David Casserly UK and Switzerland | Barrister |
| Nic Coward UK | Adviser |
| Dev Kumar Parmar UK | Sports Law Adviser/Athlete Representative |
| Sarah Ochwada Kenia | Sports & Entertainment Lawyer, Arbitrator |
| Daniel Lorenz Portugal | Head of Internationalization at FC Porto |
| Loïc Morin France | Responsable Service Juridique LFP |
| Kate Porter USA | Associate Skadden,Arps, Slate, Meagher & Flom LLP |
| Claude Ramoni Switzerland | Partner at Libra Law |
| Wouter Lambrecht Switzerland | Head of Legal at the European Club Association |
| Mario Vigna Italy | Italian Olympic Committee |
| Stephen Bock Switzerland | Legal Affairs Manager at Fédération Internationale de Volleyball |
| Elisenda Salrach Spain | Legal Director Euroleague |
| Alberto Fortún Spain | Lawyer, Partner at Cuatrecasas Gonçalves Pereira |
| Jacobo Beltrán Spain | Senior Advisor at Grant Thornton |
*El claustro está sujeto a modificaciones
Colaboración con la Cámara de Comercio de Madrid y de Nueva York
Partners y Firmas colaboradoras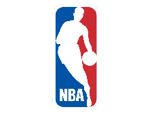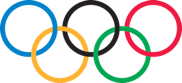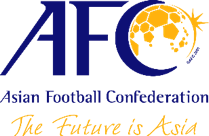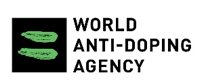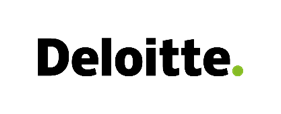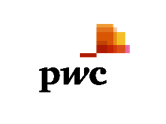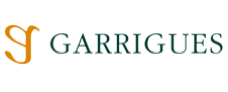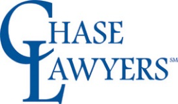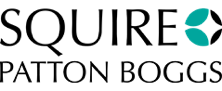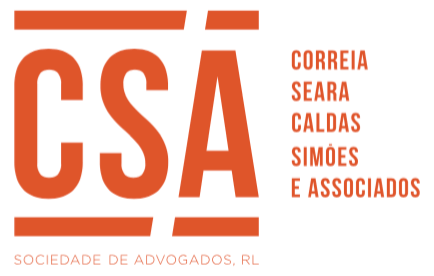 ISDE ALUMNI PROGRAMAS DEPORTIVOS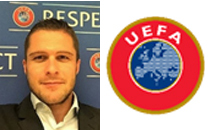 Marc Valentin Lenz
Club Licensing & Financial Fair Play at UEFA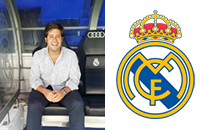 Fernando Delgado
Client Services Executive. Sponsorship Department at Real Madrid CF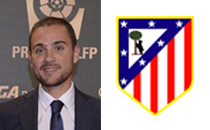 Alvaro Manuel Gil Baquero
Lawyer at Atlético de Madrid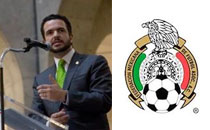 Íñigo Riestra
International Affairs Director at Federación Mexicana de Fútbol Asociación A.C.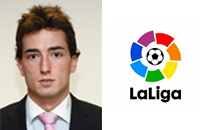 Alberto Díaz Lorente
Legal Counsel at LaLiga Competition Operations Department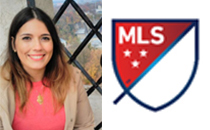 Nicole A. Santiago
Coordinator, Player Relations & Competition at Major League Soccer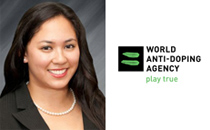 Marissa Sunio
Legal Counsel at WADA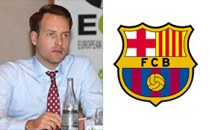 Wouter Lambrecht
Attorney at Law at FC Barcelona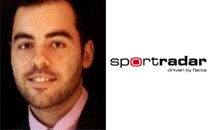 Jake Williams
Legal Counsel at Sportradar AG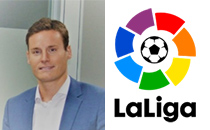 Pedro Varas
Responsible for Integrity at LaLiga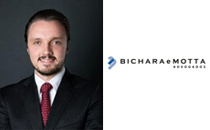 Stefano Malvestio
Attorney at Law at Bichara & Motta Advogados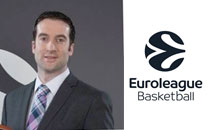 Eduard J. Scott
Chief Operations Officer at Euroleague Basketball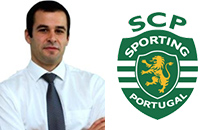 José Carlos Oliveira
Lawyer at Sporting Clube de Portugal
David Barrufet
Handball Manager FC Barcelona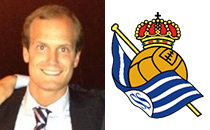 Guillermo Amilibia
Legal Department at Real Sociedad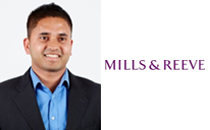 Tiran Gunawardena
Associate (Sports Law) at Mills & Reeve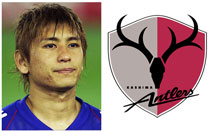 Koji Nakata
Chief Relationship Officer at Kashima Antlers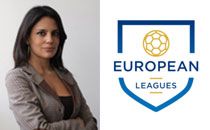 Ornella Desirée Bellia
Head of Legal Affairs at the European Leagues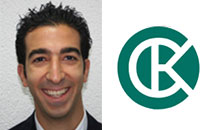 Marc Cavaliero
Partner at Kleiner & Cavaliero AG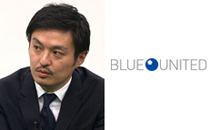 Takehiko Nakamura
President and CEO of Blue United Corporation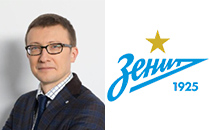 Oleg Zadubrovskiy
Head of Legal at FC Zenit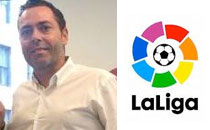 Carlos Pérez
LaLiga Chief Executive Officer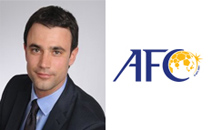 Benoit Pasquier
General Counsel & Director of Legal Affairs of the Asian Football Confederation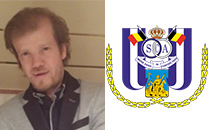 Renaud Duchene
Legal Counsel at RSC Anderlecht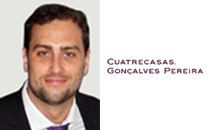 Marco Vedovatti
Associate at Cuatrecasas Gonçalves Pereira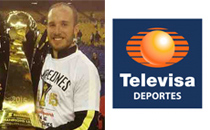 Andrés Galicia
Director of Sports Marketing at Televisa Deportes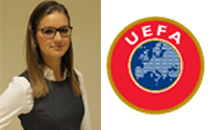 Michaela Pietraszko
Legal Counsel at UEFA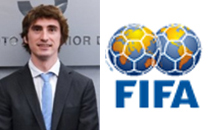 Gauthier Bouchat
Legal Counsel chez FIFA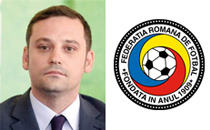 Robert Pongracz
Vice President of the Romanian Football League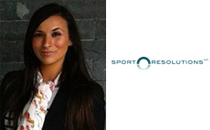 Catherine Pitre
Head of Case Management at Sport Resolutions (UK)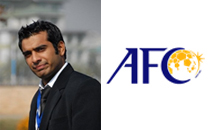 Gursimran Brar
Legal Counsel at Asian Football Confederation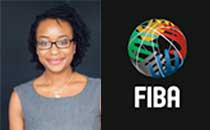 Natalie St. Cyr Clarke
Legal Affairs Manager at FIBA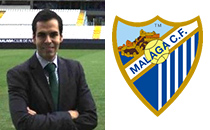 Arturo Galván
Legal Department at Málaga CF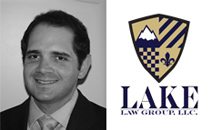 Ryan Lake
Associate at LIBRA LAW Ibarrola & Ramoni Avocats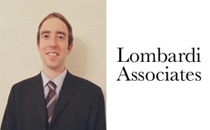 James Mungavin
Counsel at Lombardi Associates (Scotland)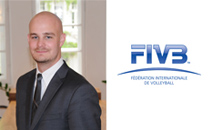 Stephen Bock
Legal Affairs Manager at Fédération Internationale de Volleyball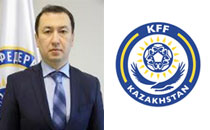 Mr. Aitkhozhin Azamat
Secretary General of the Kazakhstan Football Federation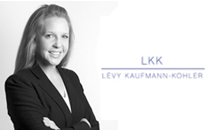 Brianna Quinn
Sports arbitration at Lévy Kaufmann-Kohler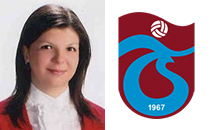 Anil Gursoy
Head of Legal at Trabzonspor FC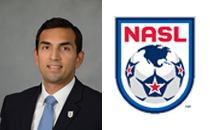 Rishi Sehgal
Director of Business Development and Legal Affairs at NASL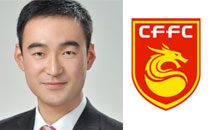 Gilbert Jiang
General Counsel & Head of International Affairs of Hebei China Fortune Football Club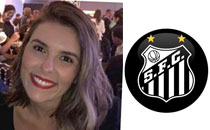 Gisele Cesário Cabrera
Lawyer at Santos Football Club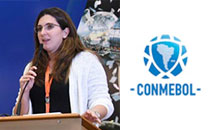 Monserrat Jiménez Granda
Legal Director in CONMEBOL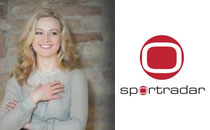 Ramunė Bistrickaitė
Head of Public Affairs at Sportradar AG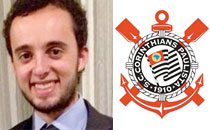 Victor Targino
Lawyer at Sport Club Corinthians Paulista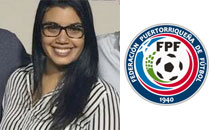 Yelena Giselle Hazimn
Puerto Rico Soccer Federation