Información del curso
CENTRO
Barcelona
DURACIÓN
12 meses
IDIOMA
Inglés
FORMATO
FullTime
Introducción
El Master en Gestión Deportiva y Habilidades Jurídicas, de ISDE y FC Barcelona, ha sido diseñado para graduados en ADE, Derecho y Económicas, así como para profesionales de otros ámbitos que deseen desarrollar sus carreras en el mundo del deporte y deportistas profesionales que, después de haberse retirado de la competición, aspiren a seguir en el ámbito deportivo como directivos.
Este Master en Gestión Deportiva y Habilidades Legales, realizado en colaboración con el Fútbol Club Barcelona, ​​tiene una duración de un año a tiempo completo.
Los alumnos que quieran inscribirse en él deben tener un buen nivel de inglés, ya que es el idioma oficial del programa y todas las conferencias se impartirán exclusivamente en esa lengua.
El master de ISDE y el Fútbol Club Barcelona garantiza un periodo de prácticas en instituciones deportivas de alto nivel.
¿Por qué elegir el Master en Gestión Deportiva y Habilidades Jurídicas de ISDE y el F. C. Barcelona?
El claustro de este master está formado por los profesionales más reconocidos del mundo deportivo internacional.

Incluye una estancia académica de una semana en el campus de la Universidad de Columbia, situada en Nueva York, donde recibirás clases magistrales en negociación deportiva y visitarás las entidades deportivas americanas de más prestigio. Los vuelos y el alojamiento están incluidos.

Aprenderás todos los conocimientos teóricos y prácticos necesarios para dirigir y gestionar instituciones deportivas.

Garantizamos un periodo de prácticas en instituciones deportivas de alto nivel. Una oportunidad que te proporcionará la seguridad necesaria en el inicio y futuro de tu carrera profesional. Una oportunidad para aprender de los líderes de la industria deportiva internacional y para trabajar con los mejores profesionales del sector.

Más de 20 años de experiencia en formación de deportiva.

Bolsa de trabajo en la que colaboran entidades deportivas

 y despachos de abogados de referencia para una rápida integración donde seleccionan a profesionales excelentemente formados.

Metodología docente basada en una combinación de casos prácticos, clases magistrales, visitas institucionales y prácticas profesionales.

Este programa conduce a la obtención de un título propio expedido por el Instituto Superior de Derecho y Economía.
Salidas profesionales
Algunas de las salidas profesionales tras finalizar el Master en Gestión Deportiva y Habilidades Jurídicas: 
Dirección de entidades deportivas
Despachos de abogados
Agente deportivo
Consultoría deportiva
Industria de material deportivo
Centros deportivos
Federaciones, ligas, clubes y asociaciones
Administración pública
Formación y enseñanza
Dirección en empresas de servicios deportivos
Organización de eventos deportivos
1. BARÇA MODULE
Strategic planning
Innovation in Sports
Legal Department
Corporate Social Responsibility
2. ORGANIZATION AND INTERNATIONAL STRUCTURE OF THE SPORTS
International Federations
Olympic International Committee and Olympic International Academy
EU and – Sports organization. Specificity of sport
UEFA
US Sports – US College Sports
Model of Football Competitions (Champions League)
3. STATUS AND TRANSFERS OF PLAYERS
Football Players' Contract models.
The Influence of FIFA regulations (Status and Transfer of Players).
Transfers and loans of players (national / international)
Training compensation / Solidarity mechanism.
Transfer of Minors.
4. REPRESENTATION AND INTERMEDIATION OF PLAYERS 
Football Player and Coach representation.
Club representation.
Representation of players on other sports
Representation in the US Sport market
5. LABOUR REGULATION IN SPORTS
Sport and work in the EU
– Professional athletes / amateur athletes
– Comparative analysis of state regulations
EU rules on recognition of professional qualifications in the field of sport
Alterations in the development of the employment relationship: national teams
The free movement of workers vs. restriction clauses
Employment Contracts on the US market
6. ORGANIZATION OF SPORTS EVENTS
Management of international events Exploitation of assets
Legal Aspects of the Organization of Major sports Events
FIFA bidding process
Moto GP Licensing and Sponsorship programs
7. GOVERNAMENCE AND LIABILITY IN SPORTS.
Liability in Sports
Governance in Sport
8. MARKETING, TV AND COMMUNICATION IN SPORTS.
General concepts of marketing. Scope. Strategies. Markets
Sports marketing. Definition. The industry. The Athletes. Sports entities
Brands. Brand management. Image rights
Market research
Sponsorship
Merchandising. Kit suppliers
Media rights (TV, radio, internet)
Marketing plan. Marketing agencies
Communication in sport
TV production and management
9. SPORTS MANAGEMENT
Strategic planning. Organization and management
Strategic Management. Data Analysis
Human resources and Risk management
Leadership in sports
Change and transitional management in sports
Management of sports facilities
Motivation in the frame of the structural organization
Management of a Sports Association, the Catalan Tennis Federation
Management in football clubs
Event Operations Management
10. INTEGRITY AND DOPING
Integrity.
Integrity and match fixing
Betting Doping.
Anti-Doping Rule Violations (ADRVs)
Proof of doping. Results Management
11. RESOLUTION MECHANISMS: ARBITRATION AND MEDIATION 
Introduction to mediation and arbitration in sports
Introduction to TAS-CAS: structure and function. Procedures
The practice of a lawyer before CAS/ Relevant case law
12. SPORTS FINANCE
Comparative analysis & Tax Planning
Direct and undirect taxes & Tax benefits
Taxation of income from exploitation of image rights & Taxation of Sponsorhip
Finance Direction of Clubs
13. SPORT IP 
The importance of IP in the sports industry. EUIPO. IP in the US
Brands and distinctive signs
The new role of digital content on sponsorship and media rights
Ambush Marketing
14. GLOBAL EXPANSION OF SPORTS AND LEADERSHIP
Sports Leadership
Global expansion of sport
Sports Innovation
Women sports
Sports Organization
Practical Case
Moto GP
European Championships.
15. esports
eSports: introduction to the industry
eSports: Formation, competition system and management of a professional league
| | |
| --- | --- |
| Albert Dalmau | FC Barcelona |
| Alejandra Salmerón | FIFA |
| Alex Isern | ISL Futbol |
| Alexandra Gómez | FifPro |
| Alexandre Miguel Mestre | Abreu Abogados |
| Alvaro Gil | Atlético de Madrid |
| Andrea Rondina | Juventus |
| Andrey Kharitonchuk | FC Shakhtar Donetsk |
| Arturo Castelló | Encom games |
| Arturo Galván | Málaga Club de Fútbol, S.A.D. |
| Carlos Cantó | SPSG Consulting |
| Cristina Belloque | FC Barcelona |
| Daniel Cravo | Cravo, Pastl e Balbuena Advogados |
| Daniel Ribeiro | Federaçao Portuguesa de Futebol |
| David Casserly | The Bar of Ireland. The Law Library |
| Dev Kumar | International Sports Lawyer |
| Didac Severino | Clifford Chance |
| Eduardo Montejo | Senn, Ferrero, Asociados Sports & Entertainment |
| Emilio Garcia | UEFA |
| Fernando Veiga | Abreu Abogados |
| Ferran Pastor | FC Barcelona |
| Francisco Lampreia | Fordham Sports Image Rights |
| Giorgio Ricci | Juventus |
| Giuseppe Sampino | SportsRadar |
| Haukur Hinriksson | The Football Association of Iceland |
| Ignacio Saenz | Senn, Ferrero, Asociados Sports & Entertainment |
| Iñigo De la Calle | Senn, Ferrero, Asociados Sports & Entertainment, S.L.P. |
| Jacobo Beltrán | Gran Thorton |
| Jefrrey Batt | Marsch |
| Jefrrey Benz | MEDIATOR-ARBITRATOR |
| Joao Fonseca | Federaçao Portuguesa de Futebol |
| Jordi López | Pintó Ruiz & Del Valle |
| Jose Beltran | FC Barcelona |
| Josep Vandellos | Sports Law Partners |
| Juan de Dios Crespo | RUIZ-HUERTA & CRESPO |
| Leander Monbaliu | Belgium League |
| Manu Monasterio | The 8M´s of Artificial Intelligence Marketing in LaLiga |
| Marc Arjona | FC Barcelona |
| Marcos Motta | Bichara e Motta Advogados |
| Marcos Picalló | FC Barcelona |
| Marta Utor | Euroleague Basketball |
| Nan Sato | Sports and Entertainment Lawyer |
| Nicolas Duchoud | European Sports Championships |
| Nuno Santos Rocha | FC Porto |
| Octavi Tarrés | FCBarcelona |
| Oliver Luck | Executive Vice President of Regulatory Affairs |
| Oriol Abad | Dorna |
| Ornella Dessire | European Professional Football Leagues |
| Pau Serracanta | Moto GP |
| Pedro Garcia Correia | Lawyer | Partner at CSA – Correia, Seara, Caldas, Simões and Associate |
| Pere Lluch | FC Barcelona |
| Piotr Rutkowski | KKS Lech Poznań S.A. |
| Ramón Terol | UNIVERSITY OF VALENCIA |
| Ramuné Bistrikaitè | SportsRadar |
| Ricardo Oliveras | Écija Abogados |
| Román Gómez Ponti | FC Barcelona |
| Sean Cottrel | CEO, LawInSport |
| Simone Tomassetti | Twitter |
| Stefano Malvestio | Bichara e Motta Advogados |
| Vasco Leal Cardoso | Sports lawyer |
| Xavier Cherta | Federación Española de Deportes de Hielo General Secretary |
| Xavier Cuch | FIFA |
| Xavier Vilaseca | SRG Capital |
| Aisha Al-Said | FC Barcelona |
| Anna Guix | FC Barcelona |
| Angel Rocamora | FC Barcelona |
| Borja Burguillos | Valora Digital |
| Pere Gallego | You First Sports |
| Josep Maria Figueras | You First Sports |
| Tato Martí | UP2YOU |
| Rodrigo Ares | PUMAS |
| Erika Montemor | UEFA |
| Olivier González | FC Barcelona |
| Anne Sophie Vaumart | COI |
| Jana Pujante | FC Barcelona |
| Ramon Robert | RCD Español |
| Paco Latorre | Barça TV |
| Jordi Tamayo | Federación Catalana de Tennis |
| James Kitching | Kitching Sports |
| Alberto Ruiz de Aguiar Díaz-Obregón | SPORTIA LAW, S.L. |
| Andrew Latack | CAA Sports |
| Aldo Liceti | NIKE Amsterdam |
| Oscar Guerra | NIKE Chelsea |
| Greg Bloom | ChaseLawyers |
| Sergio Mesonero | LVP |
| Andrea Bozza | Osborne Clarke |
| Markel Zubizarreta | FC Barcelona |
*El claustro está sujeto a modificaciones

ISDE ALUMNI PROGRAMAS DEPORTIVOS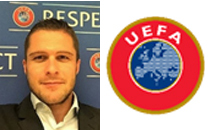 Marc Valentin Lenz
Club Licensing & Financial Fair Play at UEFA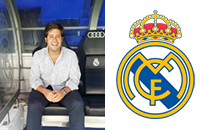 Fernando Delgado
Client Services Executive. Sponsorship Department at Real Madrid CF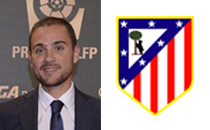 Alvaro Manuel Gil Baquero
Lawyer at Atlético de Madrid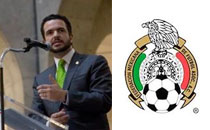 Íñigo Riestra
International Affairs Director at Federación Mexicana de Fútbol Asociación A.C.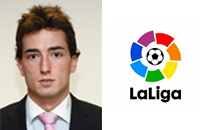 Alberto Díaz Lorente
Legal Counsel at LaLiga Competition Operations Department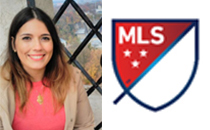 Nicole A. Santiago
Coordinator, Player Relations & Competition at Major League Soccer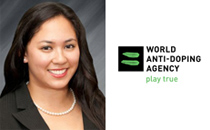 Marissa Sunio
Legal Counsel at WADA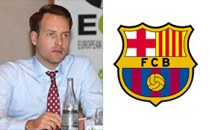 Wouter Lambrecht
Attorney at Law at FC Barcelona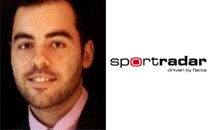 Jake Williams
Legal Counsel at Sportradar AG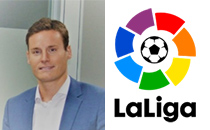 Pedro Varas
Responsible for Integrity at LaLiga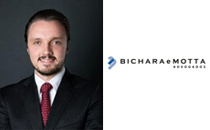 Stefano Malvestio
Attorney at Law at Bichara & Motta Advogados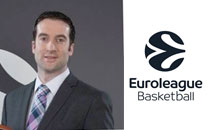 Eduard J. Scott
Chief Operations Officer at Euroleague Basketball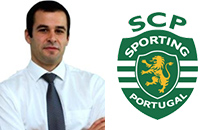 José Carlos Oliveira
Lawyer at Sporting Clube de Portugal
David Barrufet
Handball Manager FC Barcelona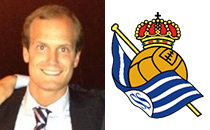 Guillermo Amilibia
Legal Department at Real Sociedad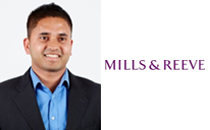 Tiran Gunawardena
Associate (Sports Law) at Mills & Reeve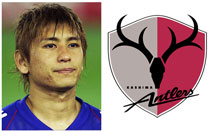 Koji Nakata
Chief Relationship Officer at Kashima Antlers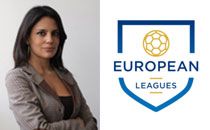 Ornella Desirée Bellia
Head of Legal Affairs at the European Leagues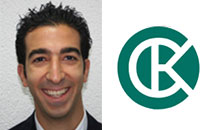 Marc Cavaliero
Partner at Kleiner & Cavaliero AG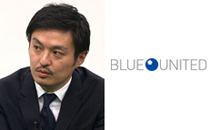 Takehiko Nakamura
President and CEO of Blue United Corporation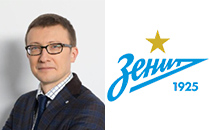 Oleg Zadubrovskiy
Head of Legal at FC Zenit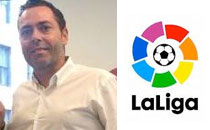 Carlos Pérez
LaLiga Chief Executive Officer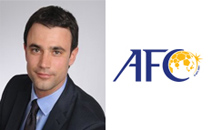 Benoit Pasquier
General Counsel & Director of Legal Affairs of the Asian Football Confederation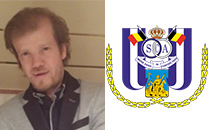 Renaud Duchene
Legal Counsel at RSC Anderlecht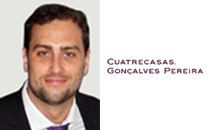 Marco Vedovatti
Associate at Cuatrecasas Gonçalves Pereira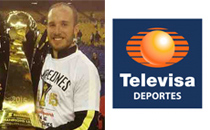 Andrés Galicia
Director of Sports Marketing at Televisa Deportes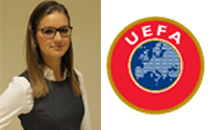 Michaela Pietraszko
Legal Counsel at UEFA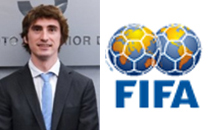 Gauthier Bouchat
Legal Counsel chez FIFA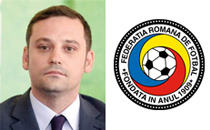 Robert Pongracz
Vice President of the Romanian Football League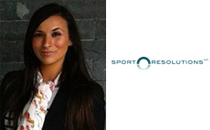 Catherine Pitre
Head of Case Management at Sport Resolutions (UK)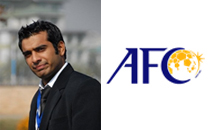 Gursimran Brar
Legal Counsel at Asian Football Confederation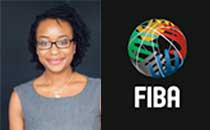 Natalie St. Cyr Clarke
Legal Affairs Manager at FIBA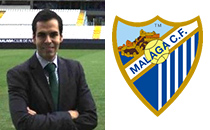 Arturo Galván
Legal Department at Málaga CF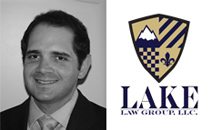 Ryan Lake
Associate at LIBRA LAW Ibarrola & Ramoni Avocats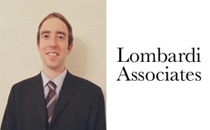 James Mungavin
Counsel at Lombardi Associates (Scotland)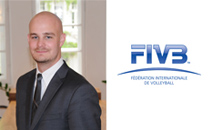 Stephen Bock
Legal Affairs Manager at Fédération Internationale de Volleyball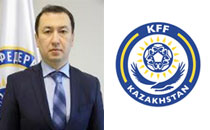 Mr. Aitkhozhin Azamat
Secretary General of the Kazakhstan Football Federation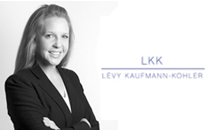 Brianna Quinn
Sports arbitration at Lévy Kaufmann-Kohler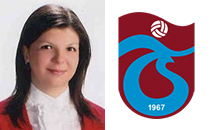 Anil Gursoy
Head of Legal at Trabzonspor FC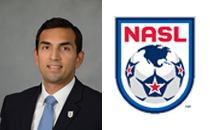 Rishi Sehgal
Director of Business Development and Legal Affairs at NASL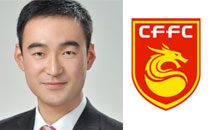 Gilbert Jiang
General Counsel & Head of International Affairs of Hebei China Fortune Football Club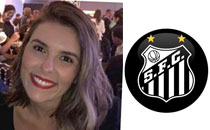 Gisele Cesário Cabrera
Lawyer at Santos Football Club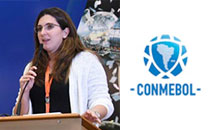 Monserrat Jiménez Granda
Legal Director in CONMEBOL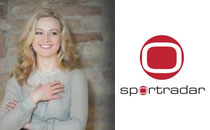 Ramunė Bistrickaitė
Head of Public Affairs at Sportradar AG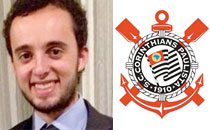 Victor Targino
Lawyer at Sport Club Corinthians Paulista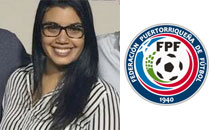 Yelena Giselle Hazimn
Puerto Rico Soccer Federation