Full 1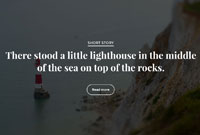 Full 1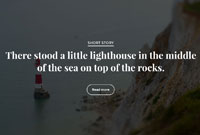 Welcome to the ISDE Alumni Club
ISDE alumni are part of a community of 30,000 professionals from the five continents, many of you in senior management positions in law firms, in multinationals or undertaking personal projects. We are honored that you are wearing the ISDE badge as part of you and we want to be your support to continue doing so. We want that our spirit of constant relationship with the professional sphere and where the education centered in the person prevails is also materialized through our Former Students.
Your time at ISDE is not temporary, it is a stamp that you will carry with you throughout your career. Our goal is to keep alive that project of personal and professional growth in which we participate in your passage through the institution.
We want you to have ISDE as the space for development, meetings and encounters among you and where to build a network of valuable contacts that facilitate professional projects
Not only with classmates from your class, but also with other classmates from different generations so that you can be their inspiration as teachers or mentors and so that they can be your support in the development of your projects.
We thank you for your support and encourage you to keep the ISDE spirit alive.
Continuing education
We encourage you to continue your education through conferences and updating seminars for ISDE alumni, given by professionals from large firms, in-house counsel, judges, and high officials, among others. Among these initiatives we encourage you to participate in our Open Classrooms and ISDE Forums. We also have partnerships with leading institutions, such as the Chamber of Commerce, with whom we collaborate at the training level, among other areas.
The sessions are given both online and in person. The latter in the form of breakfast or afterworks at our institution or at other locations. We encourage you to take advantage of these meetings to see fellow students again or to meet other alumni and specialists linked to your activity.
In addition to the legal training itself, we consider it essential to offer our alumni training in other cross-cutting areas. We organize sessions on a wide range of topics, from innovation and new technologies to culture, art and other subjects from the world of the humanities.
Talent
Looking for talent?
At ISDE we know that attracting talent and adapting profiles are "sine qua non" conditions for the long-term viability of any project.
It is in our spirit to be headhunters of ourselves. We are an institution that was born out of the common will of law firms to offer the legal education that the market demands from future lawyers and to integrate them into their projects.
We encourage you, as an Alumni, to be part of that circle and get the visibility you need as an employer. We help you identify the profiles of our alumni that fit the requirements of your project. To do so, write to us at alumni@isde.es.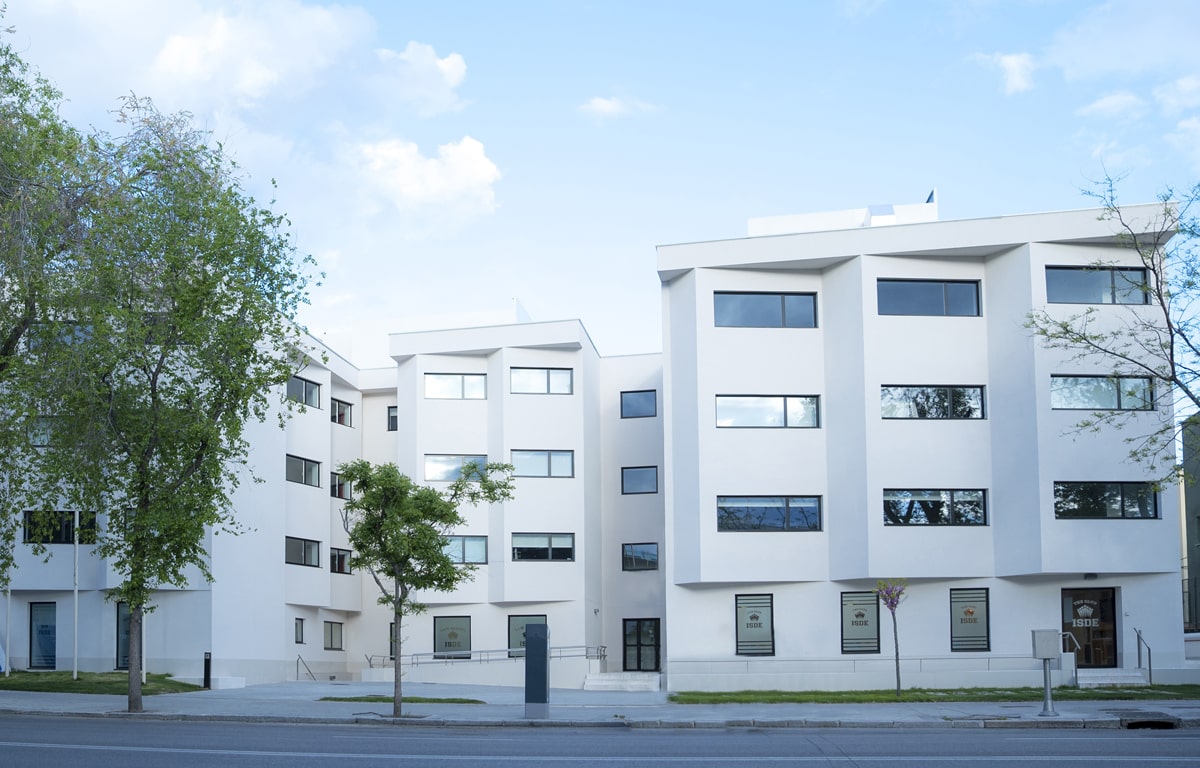 Professional promotion and employment exchange
Through the Alumni Club we offer you the tools to develop your professional career. We accompany you in your professional growth, offering you the tools to improve your profile with employers or to undertake your own personal project.
As an Alumni, you can benefit from:
Newsletter with job offers. We encourage the incorporation of our alumni into entities with which we collaborate or which are led by other more senior alumni. We have signed agreements with IBEX 35 companies and with hundreds of firms of very diverse profiles that turn to us for talent. We encourage you to go to the ISDE community to look for talent, regardless of the size and type of project you are developing.
Specific career development workshops to position yourself in the job market and achieve your professional goals.
Coaching and career advising. Sessions with our team to guide your career up to 2 years after the end of the program that will help you design your career plan according to your interests.
Mentoring. We encourage you to participate in this initiative, as a mentor or as a mentee, depending on your needs.
To sign up, register as an applicant or offerer of this service and get in touch with fellow members of the Community. The questions you can discuss can be about your sector, company or techniques to make your profile more attractive.
In addition, there is an annual award for the best mentor of the year and numerous benefits for active participation. Join the proposal.
Last offer
Yakovee Law is looking to hire a junior lawyer to join the team as an Associate. Their new lawyer will help prepare commercial contracts for their clients, conduct legal research, and advise clients on TCPA compliance. Must be admitted to practice law and in good standing in at least one US jurisdiction. Specific subject matter expertise in their practice areas is not required. Ability and desire to learn new things is required. In Yakovee Law they are passionate and positive about their work and their clients and they want you to be as well. At the end of the first year, success would mean increased client satisfaction, your satisfaction, and your expanded ability to work on they matters independently. Compensation will be commensurate with experience. 
Membership benefits
At Alumni we work to offer you exclusive benefits: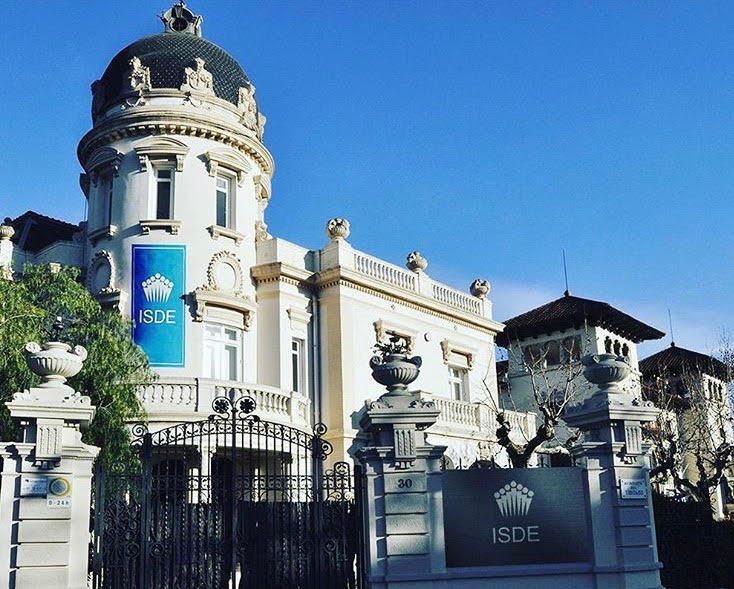 We are committed to continue training you. You will be able to benefit from a preferential price for the realization of other programs. Likewise, your children will be able to enjoy preferential access conditions.
ISDE e-mail and free access to Office 365.
Chamber of Commerce courses
Use of the ISDE library
Preferential conditions in the subscription of E&J.
Discussions with artists and writers
Preferential conditions in concerts (Canal Theatres).
Guided visits to museums and organization of cultural excursions
Preferential conditions in tailors' shops.
Ticket draws and preferential conditions for attending Club Estudiantes matches
Preferential conditions in airlines
Preferential conditions in hotels
Preferential conditions in financing operations with Banco Santander.
Community and networking
Highlights
You as Alumni are the ones who can best tell how your experience at ISDE has been.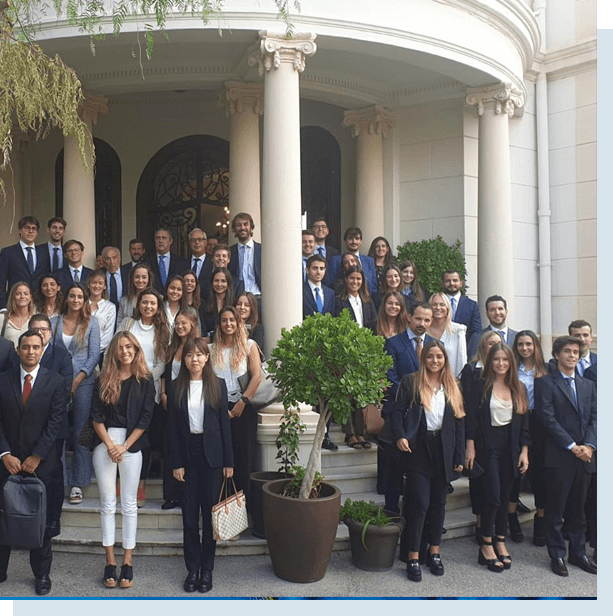 Update your profile and keep in touch with the ISDE Community for possible collaborations.
It is part of ISDE's DNA to promote initiatives to train the best professionals and thus improve civil society as a whole. Not only through the support of research projects and improvement and innovation of the quality of ISDE's education, but also by creating funds for scholarships and study grants to promote diversity and academic excellence of our institution and to give recognition to those candidates who deserve it.
The ISDE Clubs are one of the pillars of the Community and a link between the Alumni and students. We encourage our students and alumni to cultivate their hobbies along with professional development, such as practicing sports, music, and studying art and culture, among others. These constitute an additional bond and an element of entrepreneurship.
We promote the constitution of Clubs with teams of Alumni linked to the project and with enthusiasm for organizing meetings with their peers with the excuse of practicing their hobby.
Our Sports Club promotes the practice of sports and disciplines such as football, basketball, running, paddle, volleyball, tennis, golf, skiing and dancing.
Among the projects of which we are part, we highlight
Cátedra Santander Justicia - Permanent Seminar on Criminal Law
Santander Awards - prize for the best research projects
ISDE International Legal Award: an award open to the entire legal community with more than 10 years of experience, which recognizes the best work at the student and professional levels. Our alumni have participated as candidates and as sponsors.
Scholarship fund for Access Degree and Master in collaboration with prestigious offices.
Collaboration through the Fundación San Patricio. Our students and alumni have participated in social, cultural, sports and environmental volunteer initiatives. Among other activities, waste collection in natural environments, assistance in swimming pools with children with disabilities, family outings with persons with disabilities, breakfasts with persons from excluded groups, visits to old people's homes, etc.
Duke of Edinburgh International Programme: World's Most Important Award for Youth Achievement It targets young people aged 14-24 from over 140 countries and territories worldwide. The Award consists of four sections: volunteering, physical activity, skills and adventurous travel.