Master in International Advocacy
A recent graduate or junior lawyer has theoretical knowledge of the law, but still lacks the kind of knowledge and skills that characterize elite lawyers. This is compounded today by the need to practice the profession in the context of globalization, a phenomenon that affects all kinds of relationships between individuals and corporations. Even family businesses now have to deal with complex legal issues, involving foreign law, international labour law, international trade or complex tax law regulations.

This program is a unique possibility to cover both of these shortcomings and, with the help of renowned specialists, become the kind of professional that clients want to have on their side. This is why it is a privileged way to enter the best firms, for which ISDE has become a true Head Hunter.

There are many national and international firms that participate in the development of the program, which has an eminently practical training methodology.  After a first phase in which the students acquire solid theoretical foundations, put to the test in situations that faithfully reproduce the cases and the environment in which these firms work, in the second part of the programme the students are integrated into these firms, in a period of compulsory practice.

For these reasons and the rate of labour insertion of its students, this Master is the indisputable leader in the main specialized rankings of our country.

Two phases:

Phase one: Classroom instruction:

One academic semester
Classes from Monday to Thursday in the afternoon Some mornings per week students will attend conferences and practical sessions in offices and institutions collaborating with ISDE, with offices in the city of Madrid.
Depending on the location, students will spend time at Georgetown University in Washington D.C. or at NYU in New York, as part of the Master in International Law program.

Second phase: Integration in internships:

Mandatory phase. One academic semester in law firms or legal departments of large ISDE collaborating companies (more than 250) both nationally and internationally.

The Master in International Law opens up a wide range of professional opportunities. On the one hand, because its study plan does not stick to a specific area of the law, but deals with all those legal specialties that may have an international component. On the other hand, because both commercial activity and public and private relations no longer understand borders.

In short, this is one of our most recognized masters worldwide and also one of the most professional opportunities.

After obtaining your degree, you will be able to practice law in many different areas:

Law firms and consultancies in all areas of law (commercial, civil, tax, labour, administrative, industrial and intellectual property, European law, public international law, real estate, corporate, procedural, criminal or international commercial law, among others).
Legal departments of national and international companies.
Staff of international bodies such as the European Union, the UN or the European Free Trade Association.
Other types of entities, such as foundations or NGO, that carry out their activities in an international environment.
Teaching and research areas.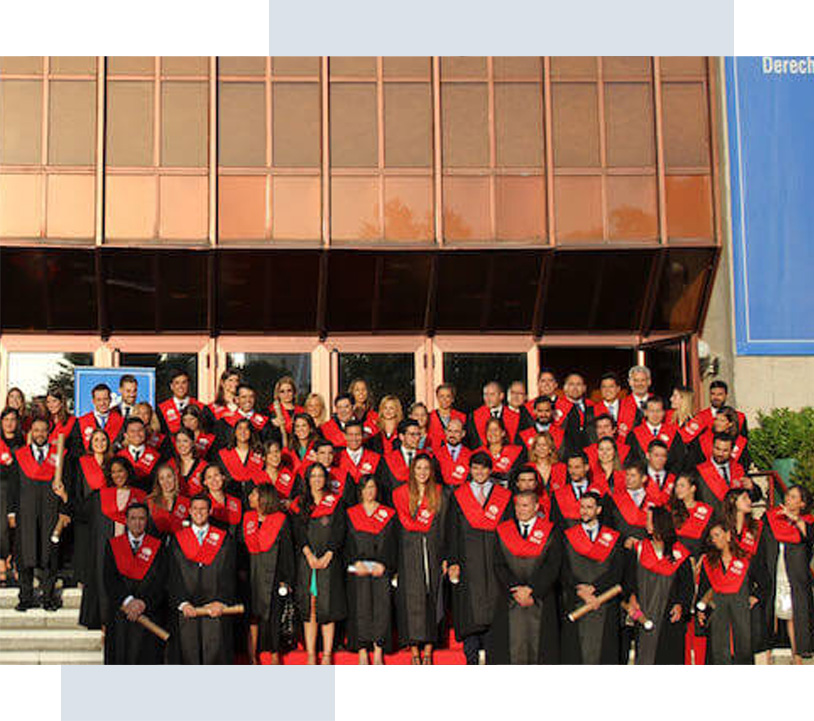 Partners