Course information
DIRECTION OF THE PROGRAM
Marcos Picalló Aguilar
Josep F. Vandellos Alamilla
CAMPUS
Barcelona
START DATE
April
LANGUAGE
English
FORMAT
B-learning
Introduction
The Global Master in sports Management and Legal Skills with FCB is aimed and focused on the sector of lawyers, business, economic and sports management, or other persons who are already holding a university degree in those areas, who want to expand their experience and knowledge in the field of Sports and also professional athletes who, after having retired from the competition, aspire to continue in the sports field as managers.
ISDE's philosophy is that students not only attain the most up to date knowledge about Sports Law & Management, but also to acquire the skills that will help them to reach their professional goals.
To do so, we have an academic staff composed by the most important lecturers in the Sports Law & Management industry. Their commitment in making of this program the best online master in sports management and legal skills is the guarantee of its unequalled quality.
Why choose this Master?
The 

faculty of this master

 is composed of the 

most recognized professionals of the international sports industry

.

You will learn all the theoretical and practical knowledge necessary to direct and manage sports institutions from a 360º point of view.

Job exchange in which sports organizations adn prominent law firms collaborate

 for a fast integration of their future

professionals.

The Master include an optional sports week in Switzerland where you will visit UEFA headquarters and receive practical training in leading sports institutions and law firms, also can choose a unique business and negotiation week in New York City at the Columbia University campus. Students will attend a Graduation ceremony and cocktail the last day. They all will receive a certificate of attendance.

Teaching methodology based on a combination of practical cases, lectures, institutional visits and professional networking.

Some of the professional careers that can ensue after the completion of the Master in Sports Management and Legal Skills: Management of sports organizations, Law Offices, Sports Agent, Sports Consulting, Sports Equipment Industry, Sports Centers, Federations, Leagues, Clubs and Associations, Training and education, Management in sports service companies, Organization of sporting events.

Tutorials and master classes, tutorials designed to solve all your queries through chat or conference systems. Teachers or the director of the program 

will respond with chat and include examples and practical exercises to achieve full understanding of the syllabus

. The master classes are extraordinary classes to complement the training given by experts in the field. They are

 

recorded and are always available on the cloud

.

Active Teacher, the faculty and the academic direction of our programs are an active part of them. Our teachers give classes 

including study materials and practical exercises, offer tutoring, prepare and correct exams and evaluate the final grades

. The entire faculty of FC Barcelona and ISDE has up to date knowledge of Information and Communication Technologies.

The student is the great protagonist, our online training method is fully compatible with your personal and work commitments. Plan your own study pace and choose when to start and finish your training.

Academic tutor, a personal tutor will

guide you, 

guide and solve all your doubts

, such as academic procedures, norms or additional subjects.
Professional careers after finishing the Master
Some of the professional careers after finishing the Master in Sports Management and Legal Skills:
Management of sports organizations
Law Offices
Sports Agent
Sports Consulting
Sports Equipment Industry
Sports Centers
Federations, Leagues, Clubs and Associations
Training and education
Management in sports service companies
Organization of sporting events
Academic program
Duration of the program: (9 months)
(1) Organization of sports.
The legal structure and organization of sport (IOC, Sport Accord, International sports federations –FIFA-, national federations, professional leagues, sports entities, US system v. European system, athlete unions).
(2) Marketing, sponsorship and communication in sports.
General concepts of marketing. Scope. Strategies. Markets.
Sports marketing. Definition. The industry. The Athletes. Sports entities.
Brand management. Image rights.
Market research.
Kit suppliers.
Media rights (TV, radio, internet).
Marketing plan. Marketing agencies.
Sports facilities. Stadia and services.
Sponsorship
Communication in sport.
Ambush marketing.
Case
(3) Digital transformation in sports.
Big data &Analytics.
Digital transformation.
Personal data/wearables
Digital content and fan engagement v. monetization
Social listening transfer to raw data and potential business models.
FCB case study.
(4) Management of sports entities.
Strategic planning.
Organization and management.
Risk management.
Human resources.
Leadership in sports.
Change and transitional management in sports.
Management of sports facilities.
Motivation in the frame of the structural organization.
(5) Finance in sports.
Finance Direction of clubs.
Accounting.
Financial analysis.
Income management / Asset management of clubs.
Image rights.
Corporate finance of clubs.
(6) Sports law.
Employment contracts
Transfer Agreements
Practical Case
Dispute resolution mechanisms (FIFA, TAS) (Josep F. Vandellós).
Disciplinary and ethics in sports (Alejandra).
Minors in Football ().
Club's Licensing & Financial Fair Play (Josep F. Vandellos)
Case Josep F Vandellós
Case (Alejandra)
(7) Intermediation.
Player representation.
Match Agents representation.
Club representation.
(8) Integrity and doping.
Integrity.
Integrity and match fixing.
Betting.
Case.
Doping.
Anti-Doping Rule Violations (ADRVs)
Proof of doping.
Results Management.
(9) Organization of sports competitions and events.
Organizing a sports event. Planning and task control.
Finances and management of a sports event. Budget control. Income and expenses.
Human resources. Team work. Leadership. Volunteers management.
Key areas in a sports event: logistics and suppliers. Ceremonies and protocol. Marketing and sponsorship. Image, communication and press. Security and access controls.
Tender for the organization of the event.
Contingency plan.
(10) Sport IP.
The importance of IP in the sports industry.
The role of new technology on sports content.
The new role of digital content on sponsorship and media rights.
EUIPO
IP in the US
(11)  E-sports.
Key stakeholders and role players in the industry.
Regulatory matters.
Event planning. Dreamhack case study.
Sponsorship agreements and media rights.
Employment relationships between clubs and gamers.
Integrity and doping in e-sports.
(12)  Global expansion of sports.
Sports are global.
Global expansion of sport.
Case study FCB.
Sports diplomacy
Women sports
Sports as a global brand
Academic Directors
Marcos Picalló Aguilar
Academic Relations Manager Fútbol Club Barcelona
Lawyer, entrepreneur and a professional in the Sports Industry, nowadays he is responsible for the academic and institutional relations of the Barça Innovation Hub, before his job in Futbol Club Barcelona he worked as project manager and business development for Formula E and Indy Car Series in the US. He also worked in Marketing & PR in the Orange County SC of the USL in California. As well as collaborating in the formation of FEVeS, Spanish Federation of Videogames & eSports and working in Chapman Group, a Sports Marketing Agency that has englobes Media such as SportYou & Basket4Us.
Bachelor in Law per the Complutense University of Madrid, diplomate in Marketing per the University Centre Villanueva, Master in Business & Sports Management per the University of California and MBA in Sports Management in the Real Madrid Business School (European University Laureate).
Josep F. Vandellos Alamilla
International Sports Lawyer
Josep F. Vandellos Alamilla is an international sports lawyer and academic based in Valencia (Spain), he sits as member of the Editorial Board of the publication Football Legal and since 2017 he is the Director of the Global Master in Sports Management and Legal Skills FC Barcelona – ISDE (on-line edition).
He graduated in law at the Universitat Pompeu Fabra of Barcelona and holds a Masters degree in International and European Community Law from Universite de Paris-1 Sorbonne. He regularly writes articles for different specialised publications such as Football Legal or the Asser International Sports Law Blog.
During the past years he has assisted and worked with a great number of international athletes, sports federations, leagues, clubs, coaches, agents, assisting them in their day-to-day activities, negotiations, transfers, contractual and disciplinary conflicts, acquiring a unique experience in the sports industry.
Faculty
| | |
| --- | --- |
| Antonio Quintero (Venezuela) | Partner at Carrero & Quintero |
| Alberto Yelmo (Madrid) | Senior Lawyer at Ernesto Díaz-Bastien & Asociados Abogados |
| Aldo Liceti (Amsterdam) | Finance Manager and Controller Global Football Clubs & Federations at NIKE |
| Alejandra Salmerón (Switzerland) | Group Leader and Legal Counsel at FIFA – Disciplinary Department |
| Alex Isern (Miami) | CEO at ISL |
| Alexandra Gómez (Amsterdam) | FIFPro Senior Legal Counsel |
| Alexandra Mestre (Portugal) | Abreu Avogados |
| Anna Guix (Barcelona) | Intelectual Property Lawyer at FC Barcelona |
| Arturo Castelló (Valencia) | CEO at Encom Games | DreamHack Spain & LatAm |
| Borja Burguillos (Dubai) | Co-Founder and CEO at Valora Digital |
| Carlos Cantó (Barcelona) | CEO at SPSG Consulting and Investments |
| Carmen Acebes (Madrid) | Sports Marketing Consultant |
| Cristina Belloque (Barcelona) | Head of Legal Department at FC Barcelona |
| Giuseppe Sampino (Germany) | Senior Director, Sales and Business Development – Sports Media at Sportradar |
| Isabel Cortés (Madrid) | Pons IP |
| James Kitching (Adelaide) | Managing Director at Kitching Sports |
| Josep F Vandellós (Valencia) | Founder Partner at Sports Law Partners | Arbitrator at Sports Resolutions UK |
| Jose Beltrán Andreu (Barcelona) | Digital Project Manager at F.C. Barcelona |
| Joaquín Muñoz (Madrid) | Head of IT&IP Law at Ontier |
| Josep M Figueras (Barcelona) | Barcelona Managing Director at YouFirstSports |
| Marcos Picalló (Barcelona) | Barça Innovation Hub – Barça Universitas Manager at FC Barcelona |
| Ornella Desirée (Switzerland) | Head of Legal Affairs at European Leagues | Judge of the Players' Sub-Committee at FIFA |
| Ramon Robert (Barcelona) | Former CEO at RCD Espanyol de Barcelona S.A.D. |
| Ramune Bistrikaité (Switzerland) | Head of Public Affairs at Sportradar | Member of the Legal Expert Group of the Olympic Movement Unit on the Preventioni of the Manipulation at IOC |
| Ricardo Oliveras (Barcelona) | Partner at ECIJA Abogados |
*The faculty is subject to modifications

ISDE SPORTS PROGRAMS ALUMNI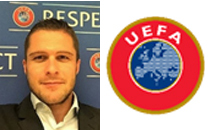 Marc Valentin Lenz
Club Licensing & Financial Fair Play at UEFA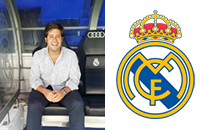 Fernando Delgado
Client Services Executive. Sponsorship Department at Real Madrid CF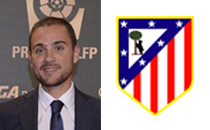 Alvaro Manuel Gil Baquero
Lawyer at Atlético de Madrid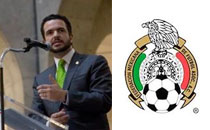 Íñigo Riestra
International Affairs Director at Federación Mexicana de Fútbol Asociación A.C.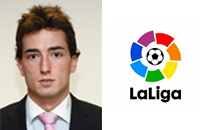 Alberto Díaz Lorente
Legal Counsel at LaLiga Competition Operations Department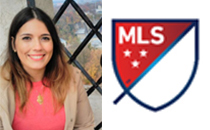 Nicole A. Santiago
Coordinator, Player Relations & Competition at Major League Soccer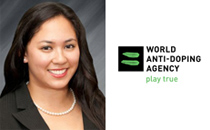 Marissa Sunio
Legal Counsel at WADA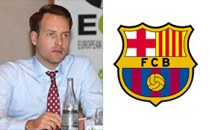 Wouter Lambrecht
Attorney at Law at FC Barcelona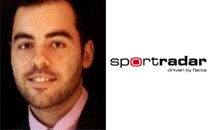 Jake Williams
Legal Counsel at Sportradar AG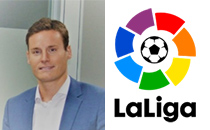 Pedro Varas
Responsible for Integrity at LaLiga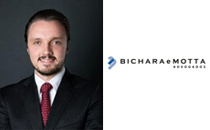 Stefano Malvestio
Attorney at Law at Bichara & Motta Advogados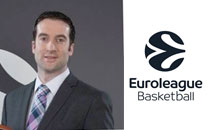 Eduard J. Scott
Chief Operations Officer at Euroleague Basketball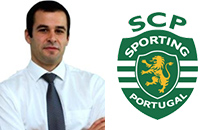 José Carlos Oliveira
Lawyer at Sporting Clube de Portugal
David Barrufet
Handball Manager FC Barcelona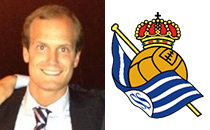 Guillermo Amilibia
Legal Department at Real Sociedad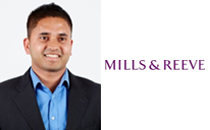 Tiran Gunawardena
Associate (Sports Law) at Mills & Reeve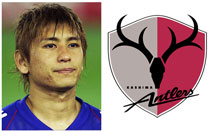 Koji Nakata
Chief Relationship Officer at Kashima Antlers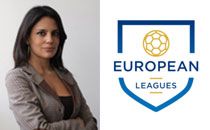 Ornella Desirée Bellia
Head of Legal Affairs at the European Leagues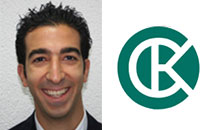 Marc Cavaliero
Partner at Kleiner & Cavaliero AG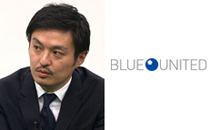 Takehiko Nakamura
President and CEO of Blue United Corporation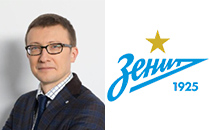 Oleg Zadubrovskiy
Head of Legal at FC Zenit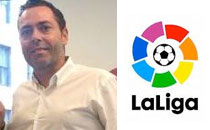 Carlos Pérez
LaLiga Chief Executive Officer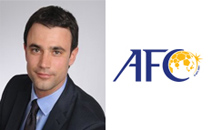 Benoit Pasquier
General Counsel & Director of Legal Affairs of the Asian Football Confederation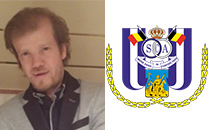 Renaud Duchene
Legal Counsel at RSC Anderlecht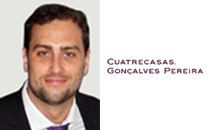 Marco Vedovatti
Associate at Cuatrecasas Gonçalves Pereira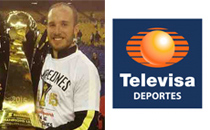 Andrés Galicia
Director of Sports Marketing at Televisa Deportes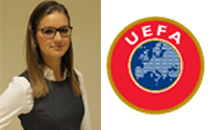 Michaela Pietraszko
Legal Counsel at UEFA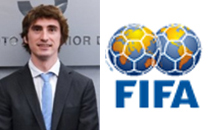 Gauthier Bouchat
Legal Counsel chez FIFA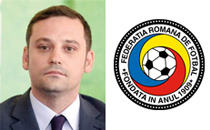 Robert Pongracz
Vice President of the Romanian Football League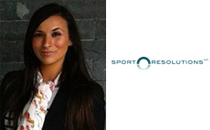 Catherine Pitre
Head of Case Management at Sport Resolutions (UK)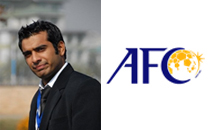 Gursimran Brar
Legal Counsel at Asian Football Confederation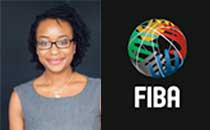 Natalie St. Cyr Clarke
Legal Affairs Manager at FIBA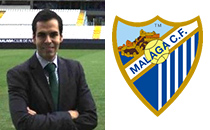 Arturo Galván
Legal Department at Málaga CF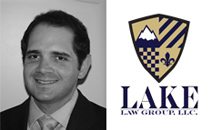 Ryan Lake
Associate at LIBRA LAW Ibarrola & Ramoni Avocats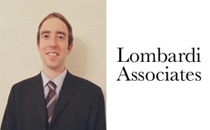 James Mungavin
Counsel at Lombardi Associates (Scotland)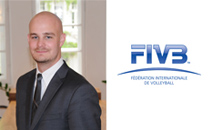 Stephen Bock
Legal Affairs Manager at Fédération Internationale de Volleyball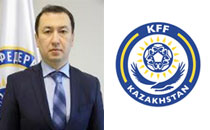 Mr. Aitkhozhin Azamat
Secretary General of the Kazakhstan Football Federation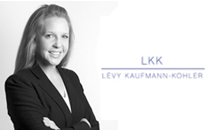 Brianna Quinn
Sports arbitration at Lévy Kaufmann-Kohler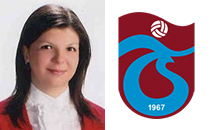 Anil Gursoy
Head of Legal at Trabzonspor FC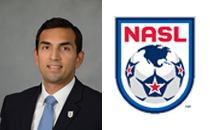 Rishi Sehgal
Director of Business Development and Legal Affairs at NASL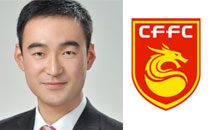 Gilbert Jiang
General Counsel & Head of International Affairs of Hebei China Fortune Football Club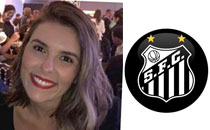 Gisele Cesário Cabrera
Lawyer at Santos Football Club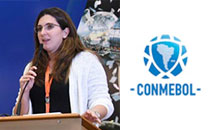 Monserrat Jiménez Granda
Legal Director in CONMEBOL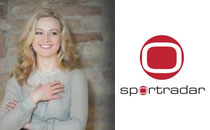 Ramunė Bistrickaitė
Head of Public Affairs at Sportradar AG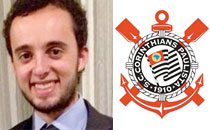 Victor Targino
Lawyer at Sport Club Corinthians Paulista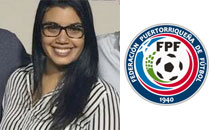 Yelena Giselle Hazimn
Puerto Rico Soccer Federation