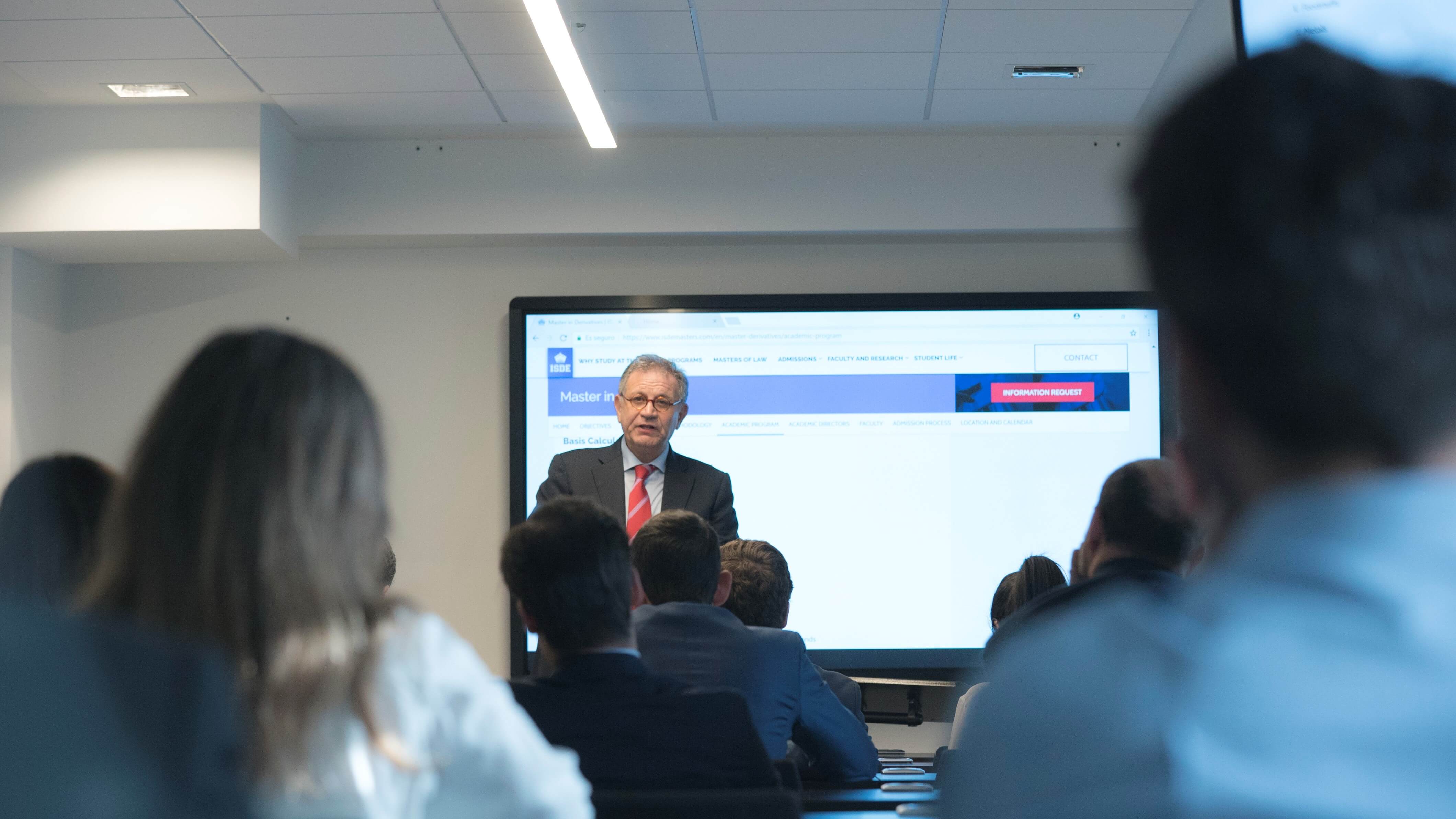 To train the lawyer of the future you have to have the best teachers of the present. For this reason, ISDE can count on prestigious partners to teach its studies. Cuatrecasas, Uría Menéndez and Gómez-Acebo & Pombo, that is to say, three of the main Spanish firms, collaborate with the Double Degree in Law from the Complutense University of Madrid in combination with the Master of International Law of ISDE.
Their participation in the program is double. On the one hand, they are actively involved in the teaching sessions, teaching subjects such as environmental law, in the case of Uría Menéndez. Cuatrecasas, for example, is committed to comparative law, specifically Chinese and Germanic, two fundamental jurisdictions in the business world. In Gómez-Acebo they are in charge of the public procurement class.
On the other hand, its involvement also includes the first contact of the students of the double degree in Law by the Complutense University of Madrid and the Master of International Law of ISDE. Cuatrecasas, Gómez-Acebo and Uría Menéndez offer internships for a month. The program is completely individualized and, depending on their academic record and professional interests, the student chooses in which firm and in which areas to work to get to know them thoroughly.
It must be borne in mind that these three firms jointly account for more than 400 million euros earnings per year in Spain, although they also have an important international activity. However, only in our country, Cuatrecasas, Uría and Gómez-Acebo concentrate around 20% of the Spanish legal market, which makes them the main operators in the legal sector.