ISDE, jointly with Columbia University, shall take part as collaborator and sponsor in the 42nd Annual Conference of the Sports Lawyers Association ("SLA"), leading worldwide organization of professionals dedicated to the practicing and teaching of sports law in the United States, which shall be held next week (May 12-14, 2016) at the JW Marriot LA Live Hotel in Los Angeles, California, in United States.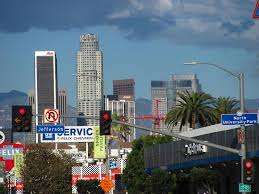 This three-day conference, which has been organized by "Cozen O'Connor", one of the top International law firms in U.S., is deemed as the preeminent gathering of sports law professionals. In this sense, the event shall include a series of presentations, panels and breakout sessions featuring expert analysis and debate of contemporary issues facing the national and international sports industry and gathering leading experts and practitioners, who shall span all aspects of this industry, domestically and internationally.
In words of SLA President, Matthew Mitten, "this year's conference will one of the SLA's best ever in terms of interactive discussions among leading experts about the most important and current national and international sports law, business, and ethical issues".
Additionally, SLA Conference Chair Robert A. Hacker stated: "What our conference offers, in addition to the great panels and exciting, often times cutting‐edge topics, is the most open, attendee‐friendly conference anywhere". "Where else can a law student, a young lawyer or even a seasoned veteran of the business have access to the biggest players in the sports law world?."
Among the lecturers and participants of the different panels we can find Oliver F. Luck, Executive Vice President of Regulatory Affairs and one of our teachers of ISDE and COLUMBIA's Companion degree program in Global Sports Law and Management and of our Postgraduate program Master in International Sports Law.
Should you need any further information on the referred Companion Degree Program visit this Page, and clik here for the information regarding our Master in International Sports Law.