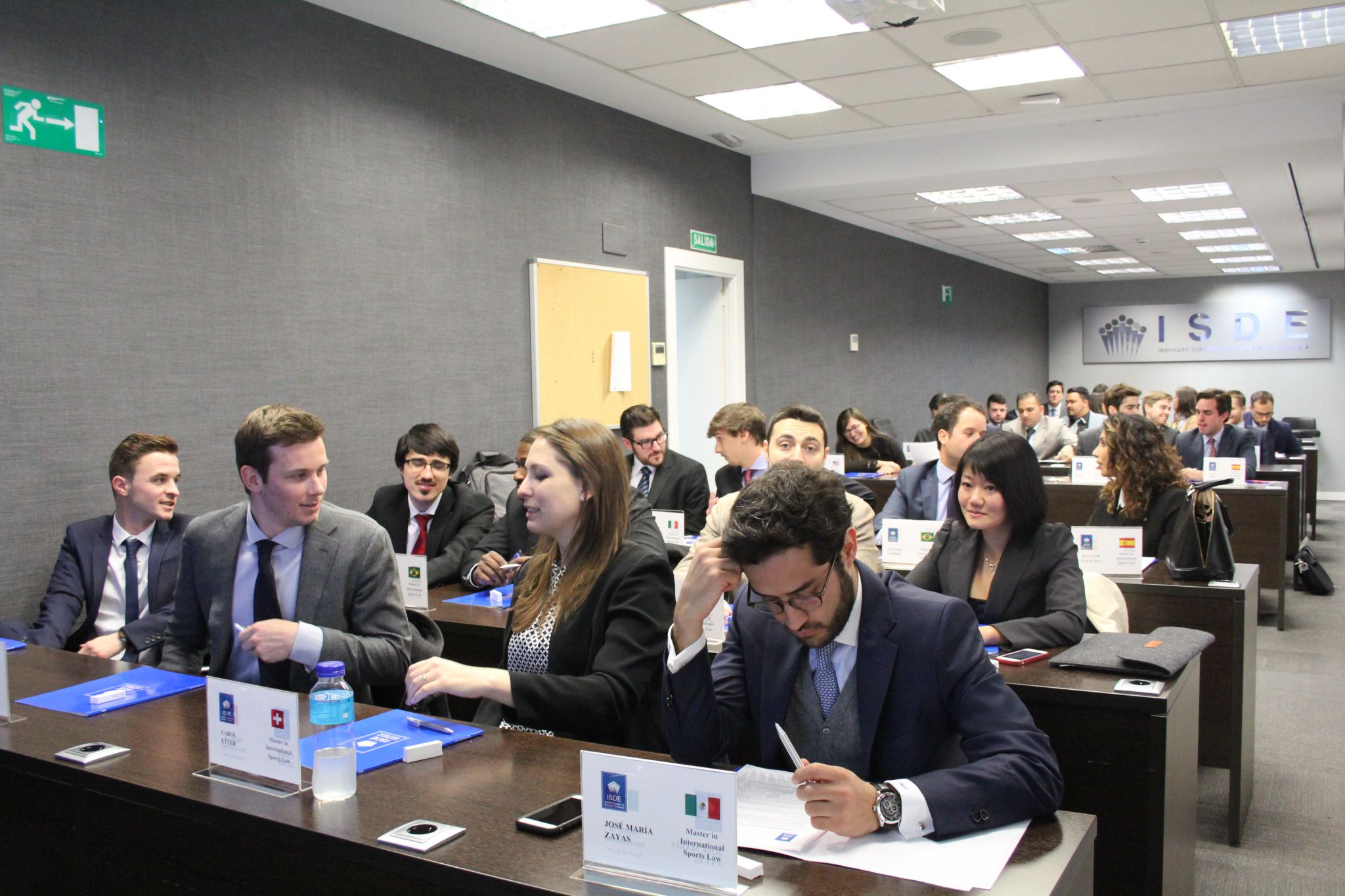 The opening ceremony of the 'Master in International Sports Law' 11th edition has recently taken place at ISDE's headquarters in Madrid.
The act was chaired by Honorable Mr. Juan José Sánchez Puig, Executive Director of ISDE,  Dr. Kenneth Dubin, Dean for International Programs at ISDE and Mr. Michael Morgan, Partner at Morgan Sports Law LLP and one of the Faculty Members of this Program at ISDE.
Mr. Juan José Sánchez Puig began by welcoming the students and thanking them for their confidence in our institution. He also stated: "You will be trained by the most prominent professors from different parts of the world. This is the first step to become excellent professionals in the international sports law field and ISDE will always be supporting you".
Then Dr. Kenneth Dubin took the floor: "ISDE is an internationally recognized institution with world-class partners such as the J-League (Japan), Columbia University (USA), University of Cambridge (UK), SportBank (China), IBMEC, FC Barcelona, among others. This is the first day of the rest of your professional career and we are proud that you are now part of our family".
Immediately after, students shortly introduced themselves to the rest of the classmates and explained their expectations related to the Master. This edition of Master has gathered students from 18 different nationalities from 4 different continents, which reinforces the international character of ISDE.
Mr. Michael Morgan, Professor of this Master, concluded by highlighting that this Program has one of the best Faculty within the international sports law training area.
Lastly, Marco Vedovatti, former student of ISDE's Master in International Sports Law 2012 Edition, currently working in the Sports Arbitration Area at Cuatrecasas, concluded this act by sharing his own ISDE experience and giving the new students some pieces of advice regarding the Program. "This is a great opportunity of networking with all the important people in the sports industry. I am sure that you have taken the best decision".
We wish the students the greatest success during the next year and we welcome them to our great family.