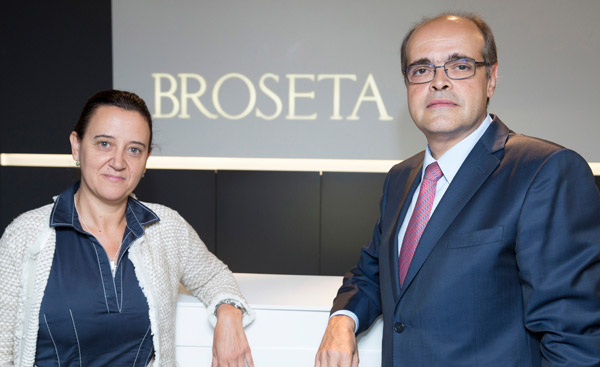 The integration of Agustín Puente as a partner in the area of Privacy, IT and Digital Environments of Broseta is framed in the Strategic Plan 2020 that is being carried out in the firm and that includes, among other aspects, the inclusion of teams and lawyers of recognized excellence with the objective of consolidating the organization among the legal firms of reference in Spain.
Agustín has been a State Attorney since 1994, and joins Broseta from the Spanish Agency for Data Protection (AEPD), where he served as Chief of the Legal Department since 1999, member of the Transparency and Good Government Council and member of the Commission of Prevention of Money Laundering and Monetary Infractions on behalf of the Agency.
Prior to joining the AEPD, Agustín has also held positions of responsibility as a State Attorney before the Superior Court of Justice of Catalonia, the Ministry of Industry and Energy and the Ministry of the Interior, among others.
Among his most outstanding works at the forefront of the legal services of the AEPD include, among others, their participation in the drafting of the LOPD Project, in processing in the courts; his advice in the negotiation of the General Data Protection Regulation (RGPD) and the Data Protection Directive in the field of police and judicial cooperation; the representation of Spain in the negotiation of the Protocol for the Reform of the Data Protection Convention of the Council of Europe, and the coordination of Spain's position in the "Google case", whereby the Court of Justice of the EU recognized the so-called right to oblivion.
With this signing, BROSETA, a partner firm of ISDE, both in the field of undergraduate and postgraduate training, consolidates its growth strategy and increases the relevance of the firm in one area, the Right on Protection of Personal Data and Privacy.