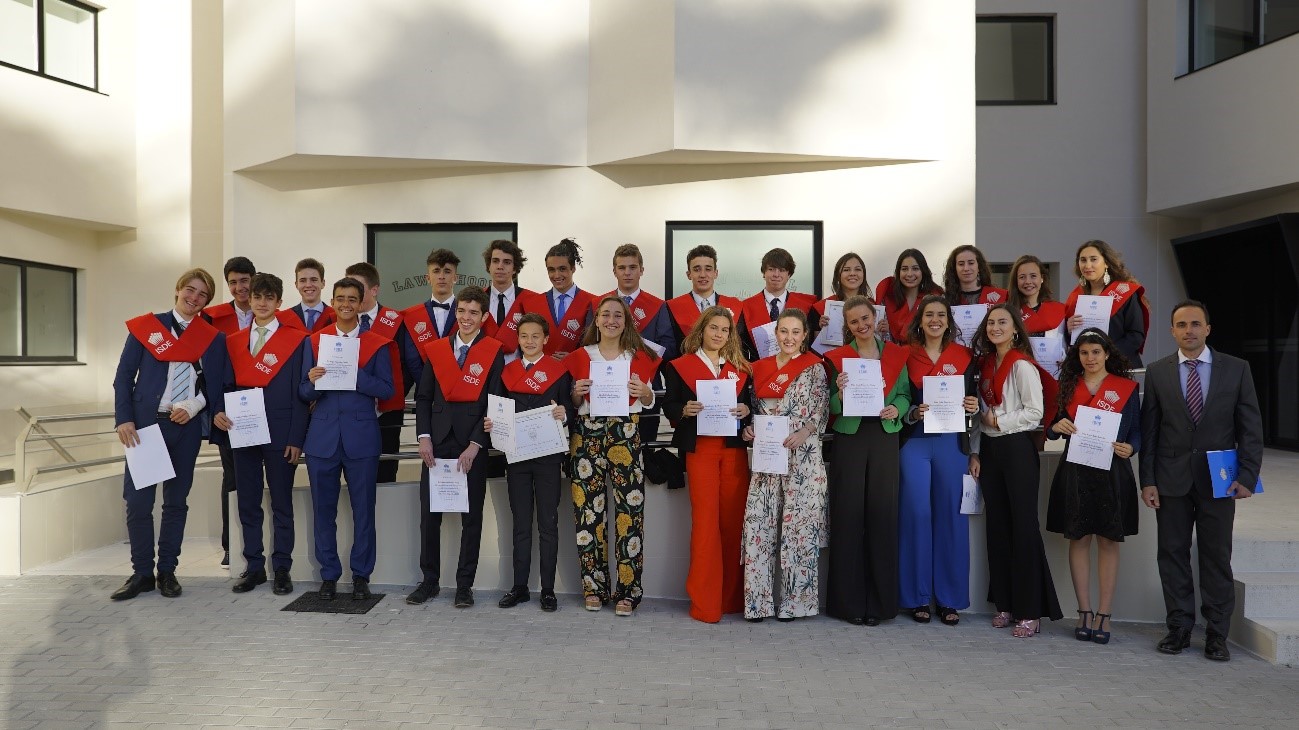 Closing of the 4th edition of the School Master in Sports Management ISDE-Brains International School.
Last April 4th, the closing ceremony of the 4th edition of the ISDE-Brains International School, Sports Management Master took place at ISDE´s Madrid campus.
A school master is a university master's degree that adapts the Brains International School training with the universities so that the students leave the school with the specialized graduate training they choose. The Brains Junior Business School program, which encompasses this initiative, is a transmission belt between universities, business schools, companies and the Brains School centers, which allows students to gain more knowledge of university training programs.
ISDE, as a center of legal education based on excellence and specializing in sports law, has been actively collaborating for years with students who are still in school.
The students of this fourth edition have had the opportunity to attend classes with professionals of the stature of José Luis Llorente, former professional basketball player and European world champion with Spain, of the League with Real Madrid; Javier Guillén Bedoya, Managing Director of Unipublic; Jacobo Beltrán Pedreira, Senior Advisor at Grant Thornton; Miguel María García Caba, Head of the Legal Services of Real Madrid C.F .; Juan José Sánchez Puig, Director of ISDE; and Ramiro Lahera, President of the Madrid Triathlon Federation, as well as the Director and Founding Partner of Tactika Sports Culture, and tutor of the School Master program in this edition.
In the same way, and following the educational model of ISDE, our students of the School Master have been able to know at first hand the practice of sports management through a series of visits: Spanish Olympic Committee, led by Ricardo Leiva, Sports Director of Spanish Olympic Committee; the Tennis city, with its Director, Iñigo Jofré; Carlota Castrejana Fernández, Corporate and Development Director of the Royal Spanish Athletics Federation; and the Professional Football League, with Carlos del Campo, President of the Spanish Footbal League.
The closing ceremony was chaired by: Honorable Mr Juan José Sánchez Puig, Director of ISDE; Mr Luis Tolmos, Secretary General of the Board of the Brains Group and the Brains Foundation; Mr Jesús de la Torre, Fitness Assistant at the Brains College; Mr. Álvaro Marco, Lawyer, Director of the Legal Department of BDO.
The School Master in Sports Management is part of the educational project of ISDE to train the professionals of the future, along with its Degree in Law that is taught jointly with the Master's Degree in International Law.