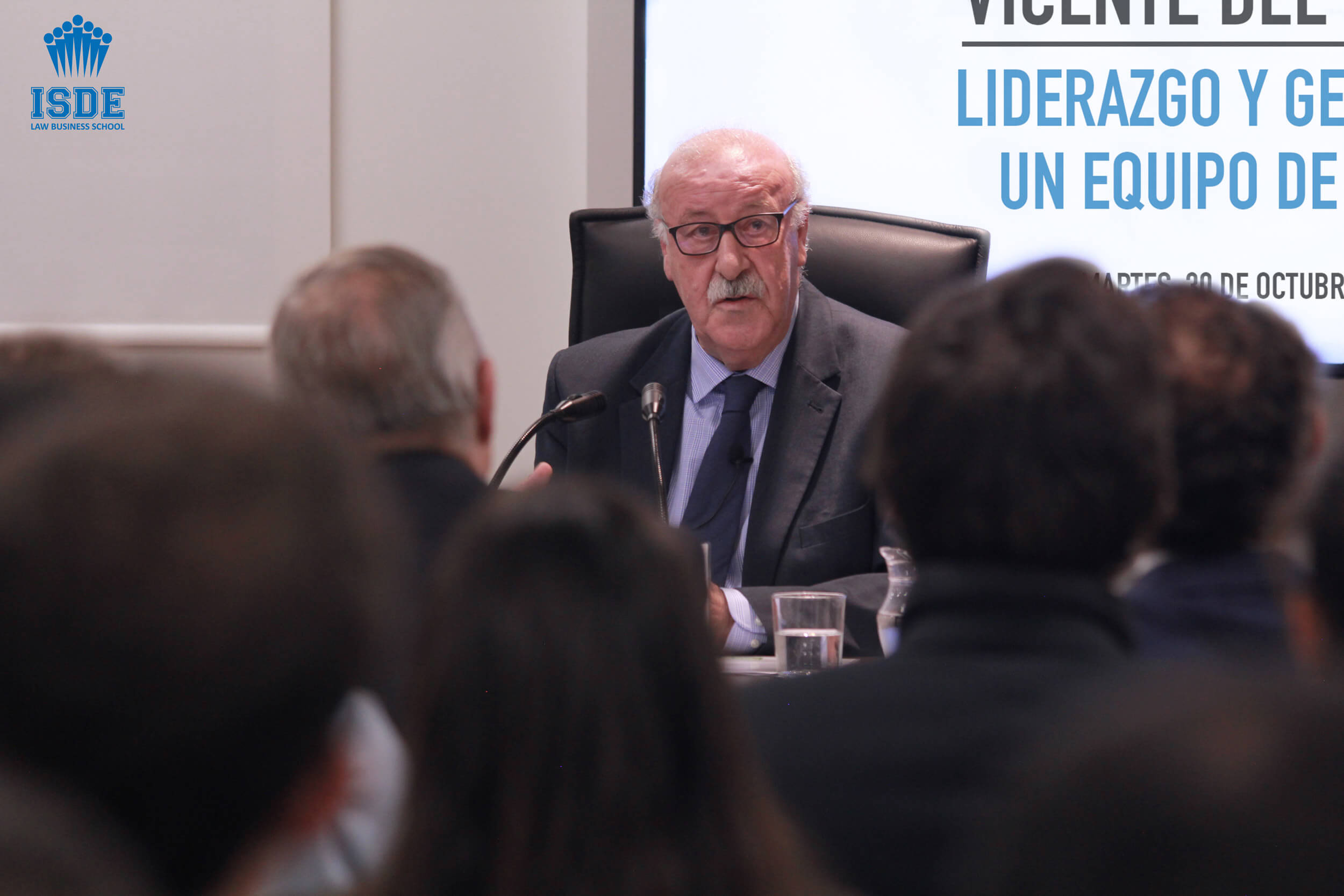 Former national soccer coach Vicente del Bosque said that the ideal coach for him should be a leader who is "credible", positive and affable, but who should not shout because, according to him, "that does not represent authority", and he stressed that good coexistence in the dressing room is the path that has led him to success, in Real Madrid and the Spanish National team.
"The coach must be a credible leader, a person who sets the road map of a good coexistence and establish a game system, what kind of leader, very demanding, yes, but kind, affable and optimistic. They must shout in order to do that, but that does not do represent authority, "he said in the master class held yesterday 'Leadership and Management of a soccer team', within the Master in Industry, Law, Management and Sports Entertainment ISDE – PwC.
He expressed his liking for "excited", "inspiring" and "generous" players. "Without passion to do things, it's impossible for us to do it, it's not bad for players to be able to express their opinions and they should be generous because that reinforces it, and therefore, makes it a better group," he said. Del Bosque declared himself fortunate because of that feeling of "belonging to a club" like Real Madrid, where he spent 36 years and where the then president Santiago Bernabéu and coach Luis Molowny were his referents. "There was a time when I felt essential in the club, but not as a player or coach, but in the quarry work, I thought I would be working there all my life and I felt very useful," he said.