Mr Juan José Sánchez Puig, the Director of ISDE, travelled to the United States where he met with leading US law firms and members of the country's most prominent universities.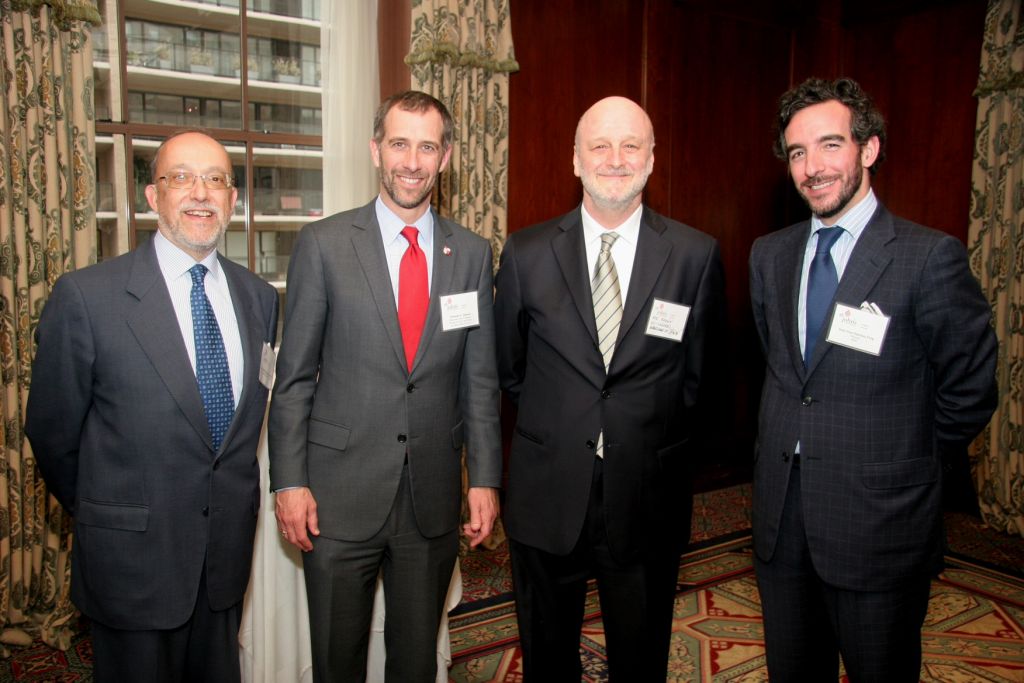 During the first part of the trip, Mr Sánchez Puig presented the second edition of th e LL.M in International and Comparative Sports Law, a programme carried out in collaboration with St. John's University. The ISDE director was accompanied at the event by the Dean of the university's Faculty of Law, Mr Michael A. Simons, who expressed his satisfaction at the success of the first edition of the masters.
The presentation was also attended by the Spanish Ambassador to Washington D.C., Mr Ramón Gil-Casares Satrústegui; the Spanish Consul in New York, Mr Juan Ramón Martínez Salazar; the Director of the masters, Mr Ettie Ward; the Deputy Director, Ms Itziar Murillo; the Deputy Director of the Legal Department of Spain's Higher Sports Council, Ms Ana Criado Contreras; registered UEFA agent, Mr Emilio García Silvero; and the General Counsel of the National Football League (NFL), Mr Gary Gertzog, among others.
Furthermore, as part of ISDE's collaboration with Columbia University through the Masters in International Law, Foreign Trade & International Relations LL.M, the ISDE director talked enthusiastically with the university's institutional relations team and outlined the plans for collaboration on future ISDE programmes.
Headed for Los Angeles
The second part of the trip was spent in the city of Los Angeles, where the Director of ISDE held several meetings with US law firms located in Beverly Hills.