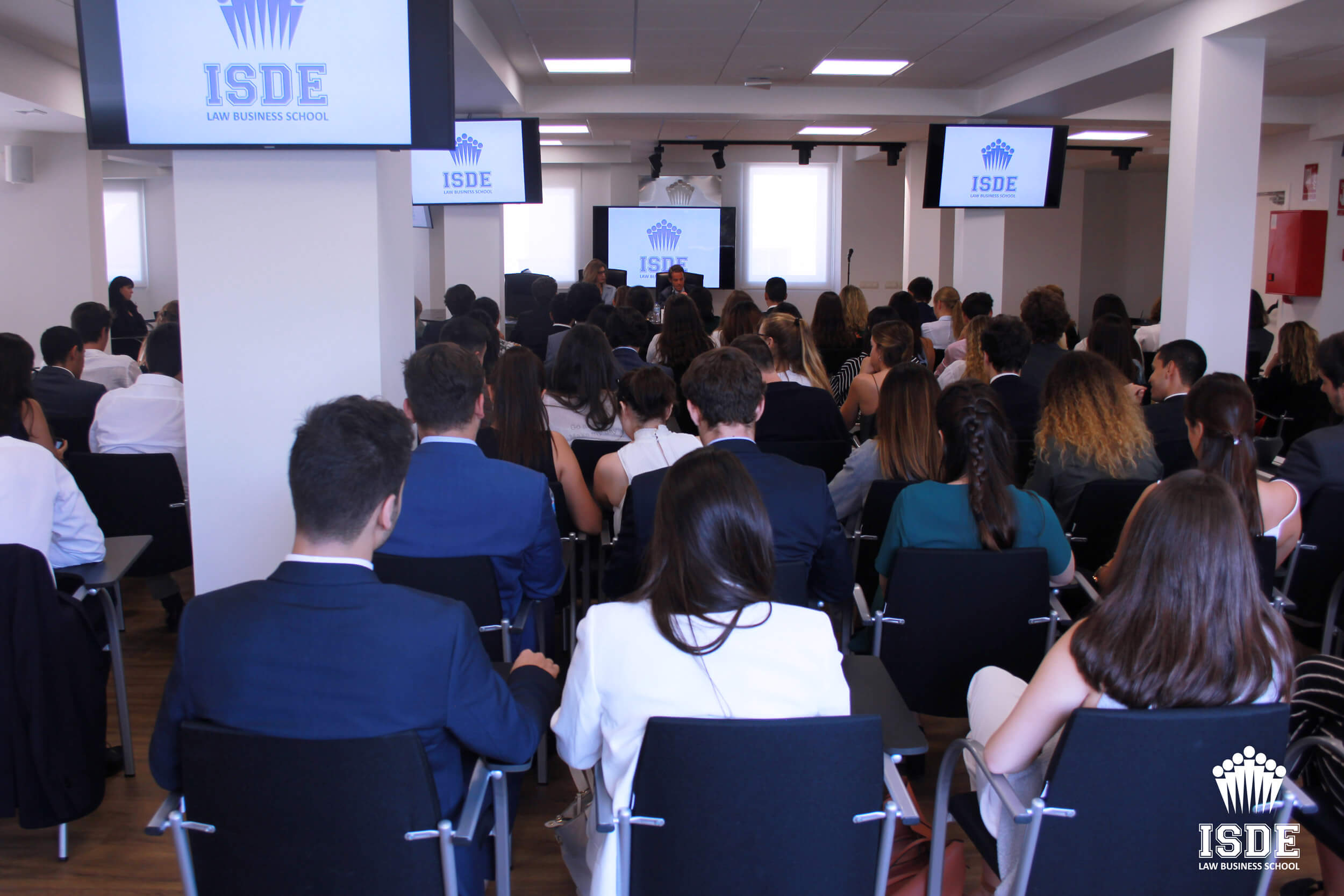 On Wednesday afternoon, in ISDE´s Madrid campus, two master sessions for students of the Degree in Law and Master in International Law too place. The first one was imparted by Hon. Mr. Ignacio Cuesta Areces, Dean of the Bar Association of Oviedo, whose intervention dealt with "advertising and unfair competition in the legal services; deontological implications ".
Afterwards, the session "the prosecutor of the courts, key piece in the modern Administration of Justice", which was given by the Hon. Mr. Gabriel María de Diego Quevedo, Dean of the Illustrious Association of Procurators of Madrid.
Once more, ISDE offers its students an elite faculty and an exclusive methodology, consisting of combining theoretical learning with analysis, legal argumentation and practical examples. This system allows the student, in addition to know in depth and rigor the legal institutions and the rules that make up our system, understand and develop the practical application of Law in its different specialties.