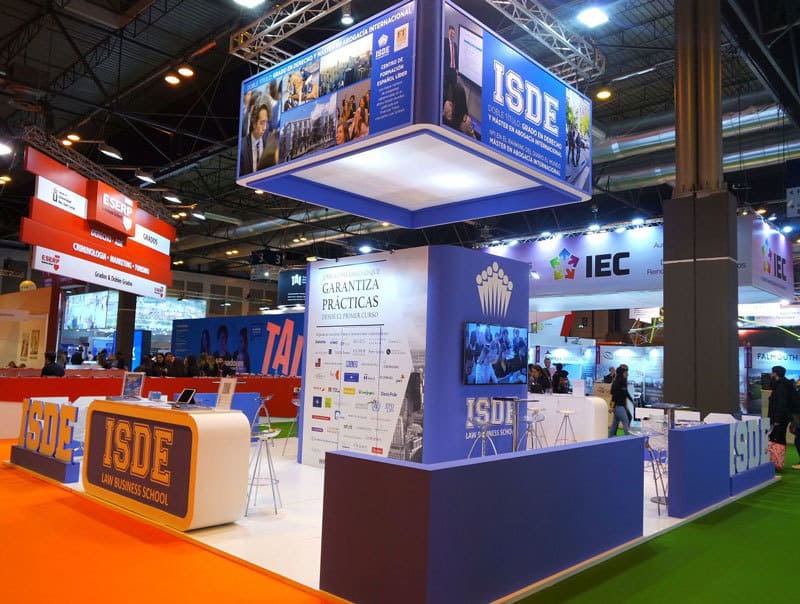 Inform, advise and driven to keep studying are the main goals of Student and Educational Offering International Fair (AULA 2018), that the current week is holding in Madrid.
The Educational Minister, Íñigo Méndez de Vigo, opened the Fair that brng together 423 educational entities from twelve countries.
ISDE is present at the fair with a stand in which students come to inform about the diverse programs.