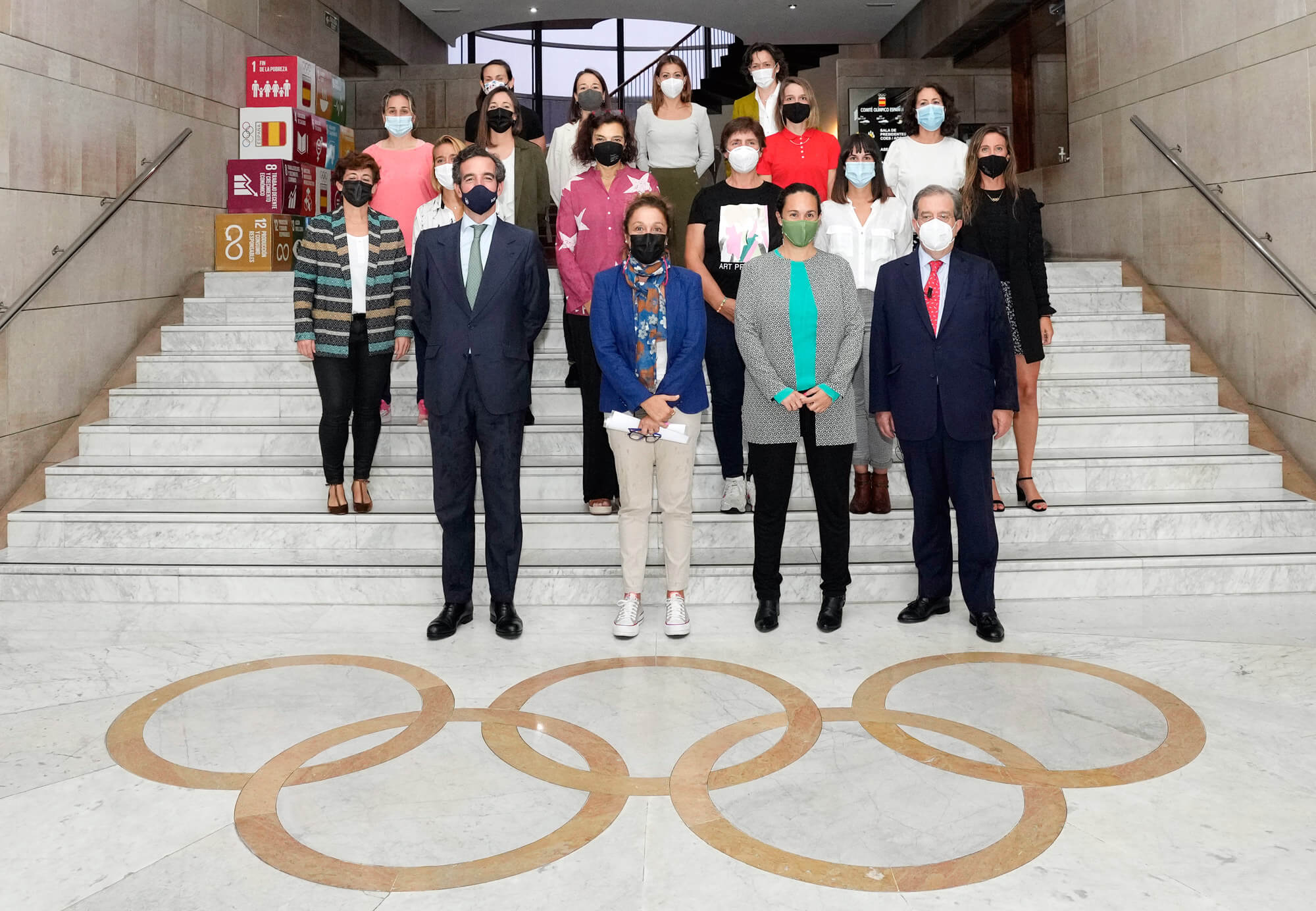 The Opening of the Women's Empowerment Course, organized for future female leaders by ISDE, the Spanish Olympic Committee (COE) and Iberdrola, took place today in a very special venue, COE's classroom pavilion, Goyeneche, dedicated to its former President, Alfredo Goyeneche.  
Students enjoyed an opening with interesting speeches emphasizing the role of female empowerment in our society by Mr. Juan José Sánchez Puig, General Director of ISDE, Ms. Victoria Cabezas, Secretary General of the COE, Mr. Alberto Palomar, President of the COE Training and Research Commission and Ms. Elisa Yarte, Global Head of Sponsorships at Iberdrola.   
The empowerment of women is proving to be one of the ways of integration, consolidation and strengthening of the female role, not only strengthening the institutions that implement it, but also creating a society that, as a whole, is fairer and more equitable in terms of roles, thus promoting synergies and efficiencies that make this trend unstoppable.  
This commitment of institutions such as ISDE, COE and Iberdrola, makes them spokespersons for change, promoting the strengthening of women's empowerment and creating valuable opportunities from the podium itself, the Spanish Olympic sports showcase. The course strengthens women in their leadership role, with the aim of assuming managerial responsibilities from a position of confidence.  
ISDE, leader in legal training, reinforces the empowerment of these new leaders with transversal elements, such as the mastery of assertiveness, or positioning in a negotiating discourse. Necessary negotiation tools that generate certainty in unfamiliar environments, fostering self-confidence and achieving the projection of a leadership image.