ISDE, High Institution of Law and Economics, has had an outstanding participation in the prestigious International Post-Graduate Fair recently held in Santa Cruz de la Sierra, Bolivia.
At the event were present twenty prominent post-graduate schools and universities in this country as well as international academic institutions, that have presented to the public of this important Bolivian city, their educational offer.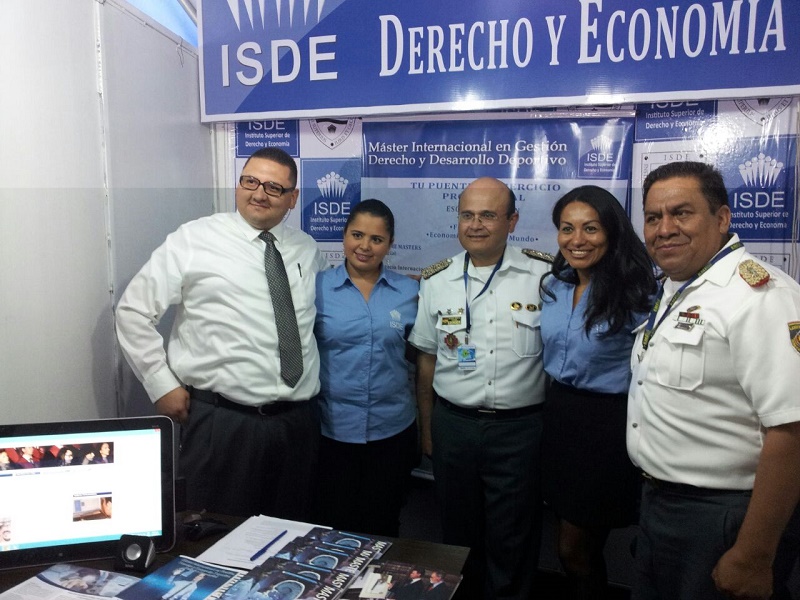 Students from 40 nationalities
ISDE continues to strengthen its international growth strategy and approach, which has been carried out so far with graduates from 40  different nationalities, prestigious international educational partners and various foreign locations.
Foreign offices
Just a few months ago ISDE inaugurated its new headquarters in Santa Cruz de la Sierra, in the exclusive neighborhood of Equipetrol, the business district of this Bolivian city. This initiative has the support of the Government of Bolivia and several universities in this country.
ISDE has two other offices abroad. In addition to its national campuses in Barcelona and Madrid, it is present in the Mexican city of Guadalajara and two years ago, opened its own office in New York, in the iconic Empire State Building in Manhattan.
International Agreements
In addition, ISDE has signed various agreements with prestigious centers of other countries, including Britain's prestigious Cambridge University, Columbia University, University of Florida, St. John's University and New York Law School.