ISDE has opened its admissions period for a new program of international focus, which will be imparted with two prestigious academic institutions such as Carlos III University of Madrid, one of the most reputable of Spain, and the American University of Florida Gainesville.
The Master in International Taxation is aimed at those graduates of law and legal professionals who want to become genuine specialists in international taxation. A field that offers increasing employment opportunities and is acquiring more importance every day in business, economic and legal world marked by the globalization of business.
It is a full time program that offers an integrated vision of problems, formulas and solutions offered by international taxation, both in Europe and in North America. A discipline with increasing job opportunities, addressed a faculty composed of recognized active professionals and academics.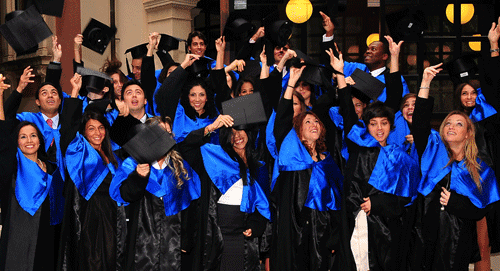 Practical and international approach
Participants will have the opportunity to live a unique experience in the US, with an academic week´s stay at the campus of Gainesville, University of Florida, where they will attend the North American Taxation Module.
In addition, the two best students of the promotion will be awarded an extra value to their resume: participation in the prestigious international Taxation Moot Court Leuven 2015 in Belgium.
In the second phase of the program with a practical approach, students will be integrated during an academic semester in major law firms, companies and organizations.
Definitely a unique program, taught by three internationally recognized institutions: the Levin College of Law University of Florida, the Carlos III of Madrid and the University ISDE, the Spanish law school with more programs referenced in the prestigious international journal ranking economic Financial Times.
International Activity
ISDE is developing a significant internationalization strategy of its educational offerings, students and teaching staff for years, which included the training provided at its headquarters in New York, located in the iconic Empire State Building.
In this city has been organizing various training programs with internationally renowned institutions such as the American University Columbia University, St. John's University, in addition to the aforementioned University of Florida. It also has established a collaboration agreement with the famous British Institution University of Cambridge, and has international offices in Mexico and Bolivia.
ISDE has been highlighted in the international ranking of the best law schools in the world that is published each year by the prestigious British business daily newspaper, Financial Times. And it is the first Spanish Law School in achieving recognition of the Bar of Madrid and Barcelona. Currently it has the approval of the General Council of Spanish Lawyers (CGAE) and the Council of Bar Associations of Catalonia (CIPAC)