Students of the Master in International Law, Foreign Trade and International Relations, offered by ISDE (Instituto Superior de Derecho y Economía) in collaboration with New York's prestigious Columbia University, attended the master in internatonal law as part of their training within this reputable international master program.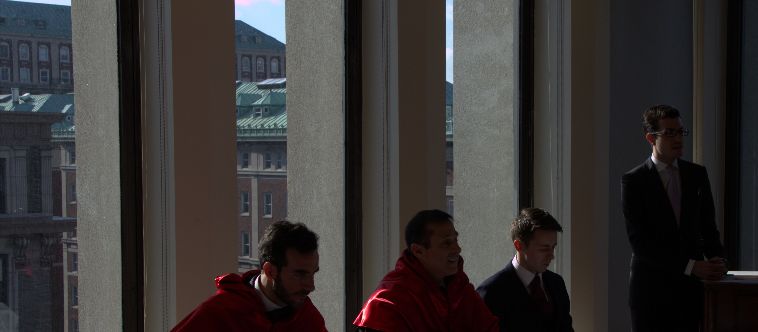 During the master in international law, students attended various morning lectures at Columbia University with Professor Alexander Pulte. These classes were complemented with visits to renowned Law Firms in Manhattan. The students had the unique opportunity to observe closely how US Law works and get advice and invaluable insight from senior professionals in the participating firms  with SkaddenArps, Akerman, DLA Piper and EY among them.
To conclude what was a hectic week for the students, they attended the Graduation Ceremony in New York. The Ceremony was officiated by part of ISDE's Executive Committee, headed by Mr. Juan José Sánchez Puig, Director of ISDE; Mr. Rury Kelday, Director of ISDE USA; and Mr. Adam Kolker, Executive Director of the International and Comparative Law Programs of Columbia University.