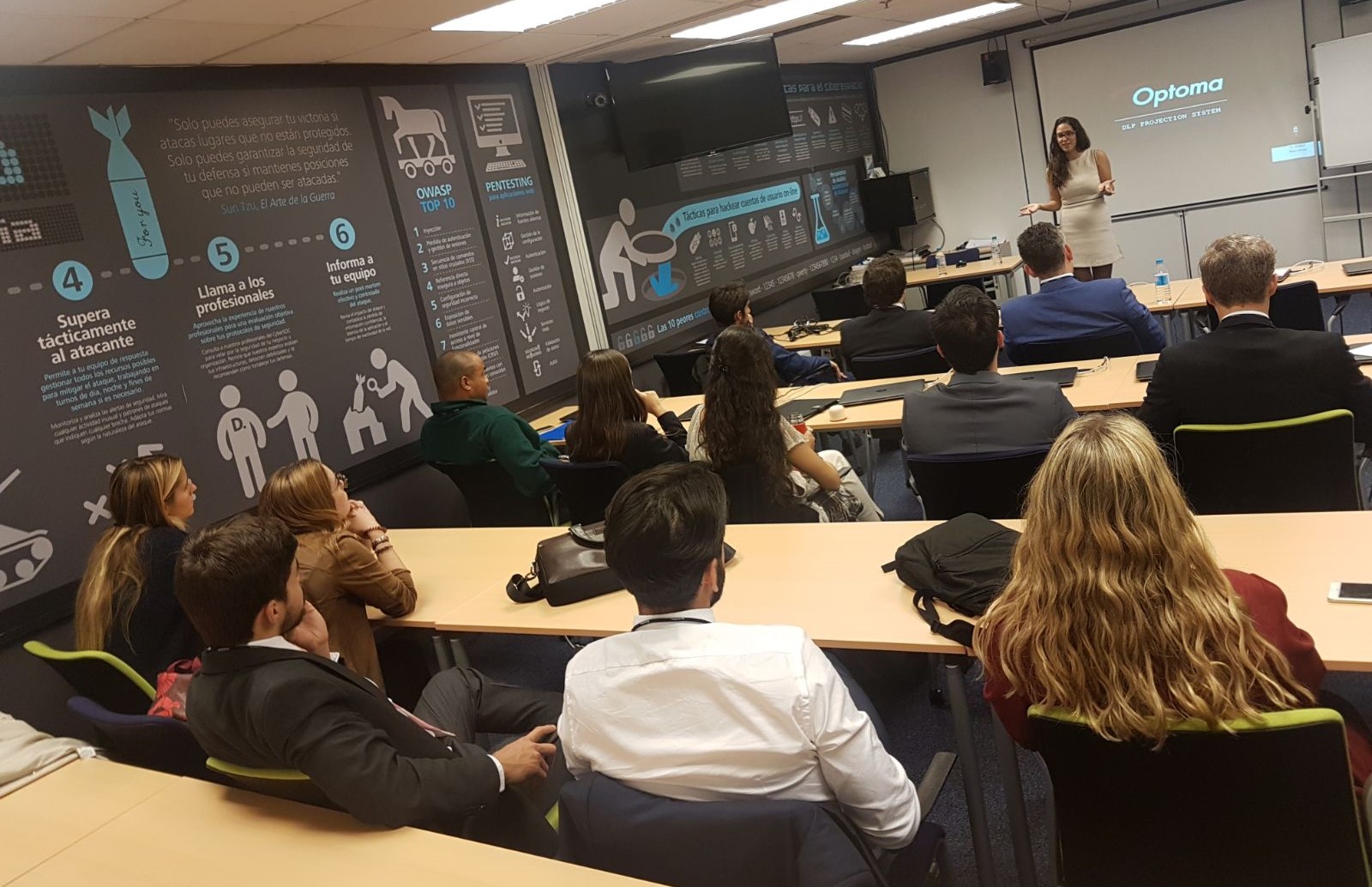 The 1st edition of the Global Master in Cybersecurity opening ceremony has taken place this morning at ISDE's headquarters in Madrid.
The event has been chaired by Honorable Mr Juan José Sánchez Puig, Executive Director General of ISDE, Mr Jeffrey Batt, Co-Director of the Program and Vice-President of Marsh, Washington DC, and Mr Francisco Martínez Vázquez, Congressman for Madrid and State Lawyer. They all have given warm words of welcome to the new students.
Mr Jeffrey Batt, Co-director of the Program took the floor to thank the presence of the attendees and give some tips related to the program to the students: "The Master will be a really interesting and complete experience. The program has been designed following the academic line of ISDE, focused on the professional field. The skills, knowledge and exposure you are going to acquire are designed to be eminent practices."
To conclude the event, Honorable Mr. Juan José Sánchez Puig, Executive Director at ISDE, thanked the students for their confidence in our institution and addressed them in the following terms: "Our Master in collaboration with Georgetown brings together two leading institutions with an unrivaled commitment to delivering state-of-the-art, practical learning that will ensure that every one of you can take a giant step forward in your career. ISDE will be supporting you closely throughout this challenging and rewarding experience."
We wish all the best of luck to this new promotion of ISDE students and we augur the best of professional successes.