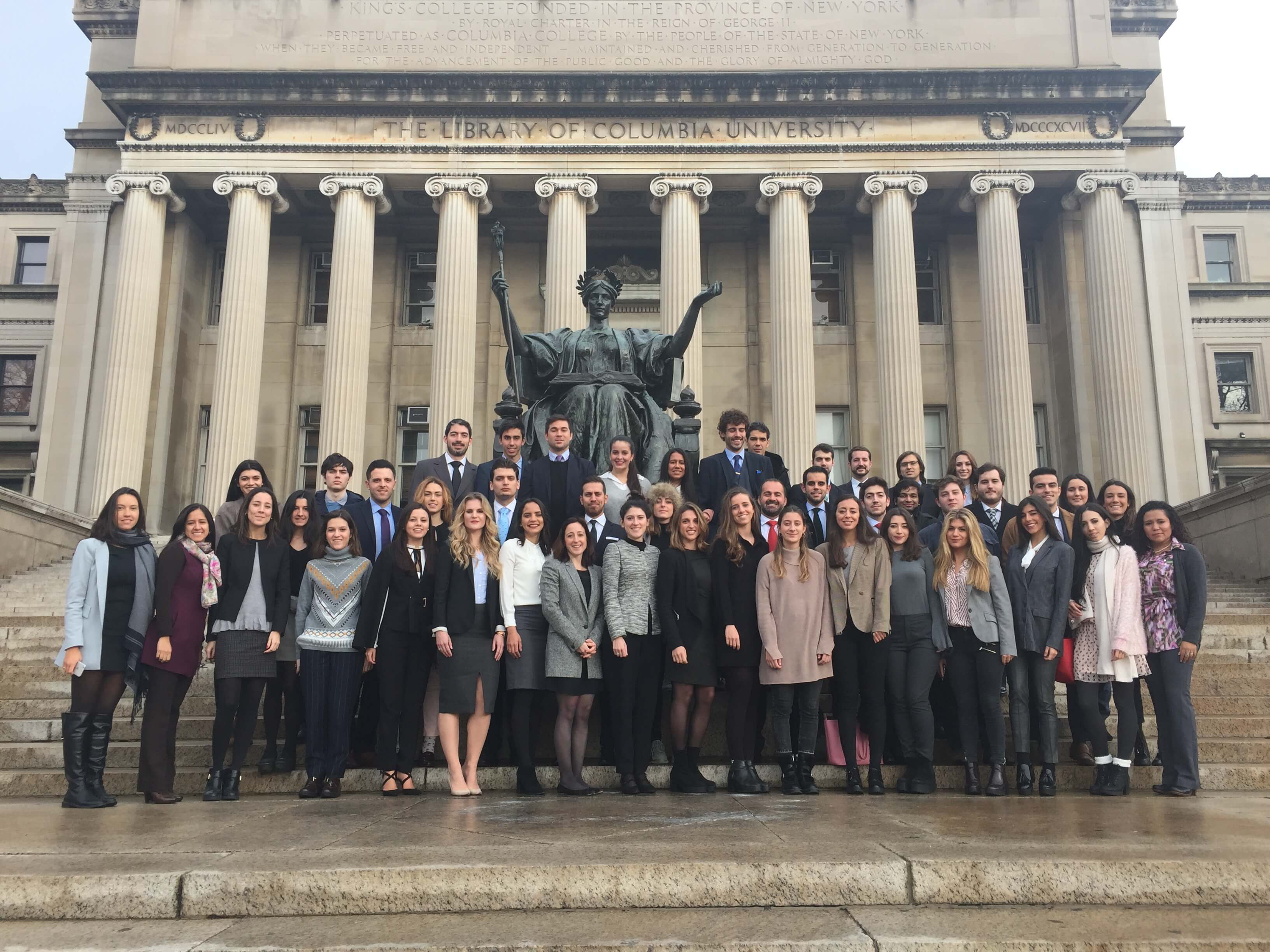 A new edition of the American Law Experience of ISDE, intensive program which joins two of the most prestigious law institutions in Spain and the US, ISDE and the Law School of Columbia University, has successfully taken place last week in the city of New York.
This international program gathered ISDE students who came from more than 10 different countries in order to study American Law, Negotiation and Business Skills, with the aim to develop their career in an international business and law framework at one of the world's top ten law schools.
This time, our students, hosted by Prof. Alexandra Carter, Academic Director of American Law Experience at ISDE and Clinical Professor of Law and the Director of the Mediation Clinic at ColumbiaLaw School, also had the opportunity to visit some of the most important law firms, such as DLA Piper, Akerman, Skadden Arps and EY, and international embassies as the Permanent Mission of El Salvador to the United Nations, all of them in New York City.
This unique intensive program concluded with a Graduation Ceremony, which was held in one of the majestic lounges of the Library of Columbia University, where each student received the relevant certificate of studies by the hands of Mr. Juan José Sánchez Puig, Executive Director at ISDE, and Mr. Adam Kolker, Dean and Executive Director for International and Comparative Law Programs at Columbia University.
At ISDE we are very proud to offer our students the opportunity to train with the most reputed professionals thanks to the collaboration agreement with Columbia University.
We look forward to repeating the experience next year.