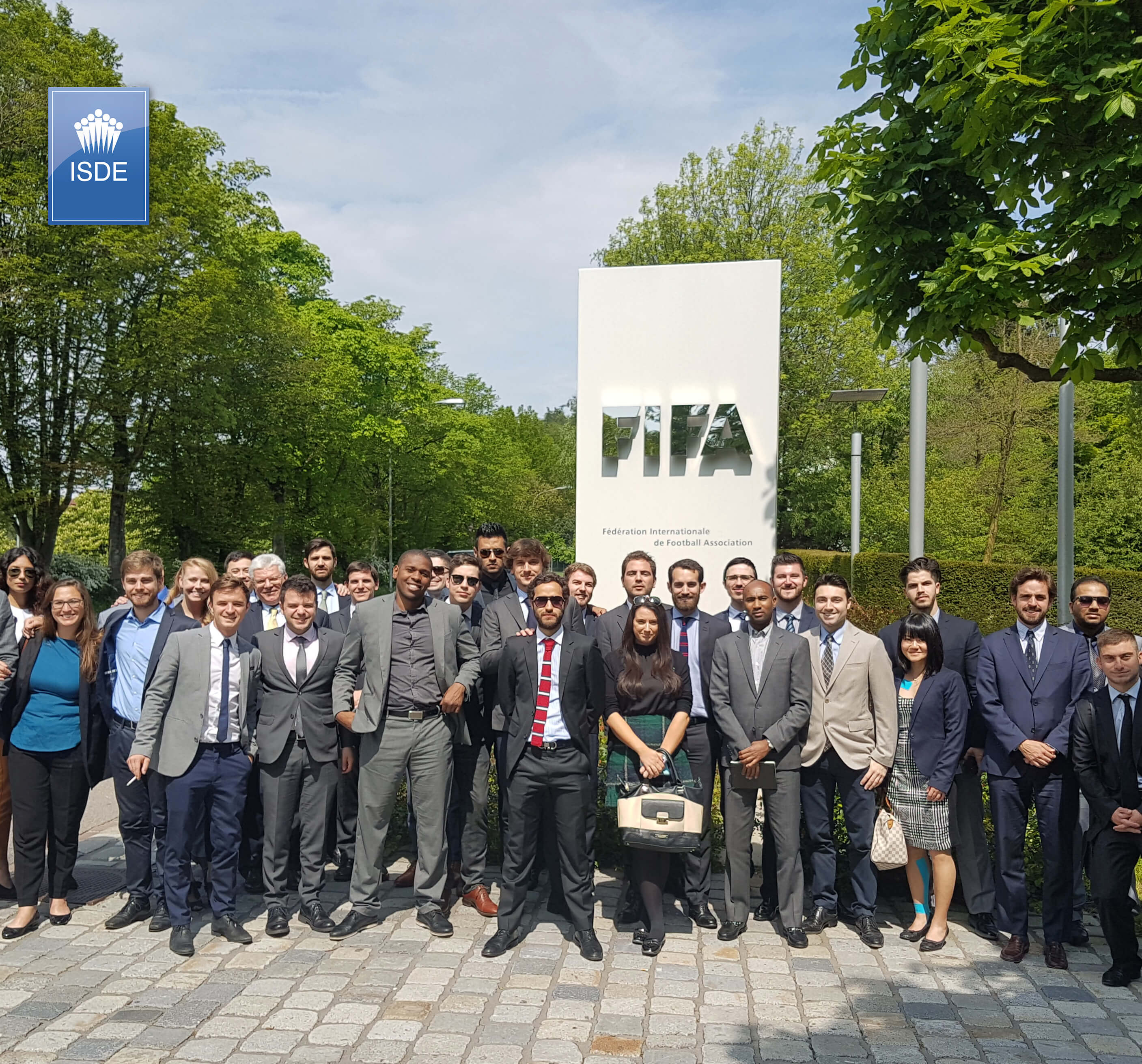 A group of international ISDE students of the Master in International Sports Law, jointly with those of the Global Sports Law Companion Program- ISDE/Columbia University, travelled to Switzerland last week in order to participate in the intensive training program "Sports Law in Motion", which mainly took place in Lausanne, cradle of the International Sports Law business, where some of the world leading International Sports Law institutions are located, such as IOC, TAS-CAS and Maison du Sport International.
They also travelled to Nyon and Zurich to visit the main international sports associations and a Swiss distinguished sports law firm: UEFA's main headquarters, Home of FIFA and the firm Bär & Karrer.
Our students had the opportunity to learn directly from top professionals at the Sports Law field, also former students of ISDE, who thoroughly explained the inner organization, legal framework and general structure of these institutions. They also were able to meet and exchange opinions with seasoned experts with ample experience in this international area.
Students also enjoyed the amazing premises, buildings, conference rooms and the impressive views of the institutions they had the chance to visit.
Lecturers were really satisfied with the high level of participation and performance of our students during the visits, showing these professionals their real interest in becoming successful Sport Lawyers once completed the Master.
During the last day, legal professionals of the TAS-CAS Tribunal, presented in great detail the structure and day to day operations of this Court of Arbitration for Sports.  The students also visited the Olympic Museum in Lausanne, being this a nice and entertaining way of saying goodbye to this professional and networking experience.
Click here for further information on this Program.