Last October 14th, 2019, the opening ceremony of the Master of Sports Management and Legal Skills with FC Barcelona was held at the Camp Nou with the representation of Mr. Jordi Argemí, member of the Board of Directors of the Club, who explained to students the importance to study this prestigious joint Master with the collaboration of FC Barcelona. After the initial remarks, the attendees had a tour of the stadium.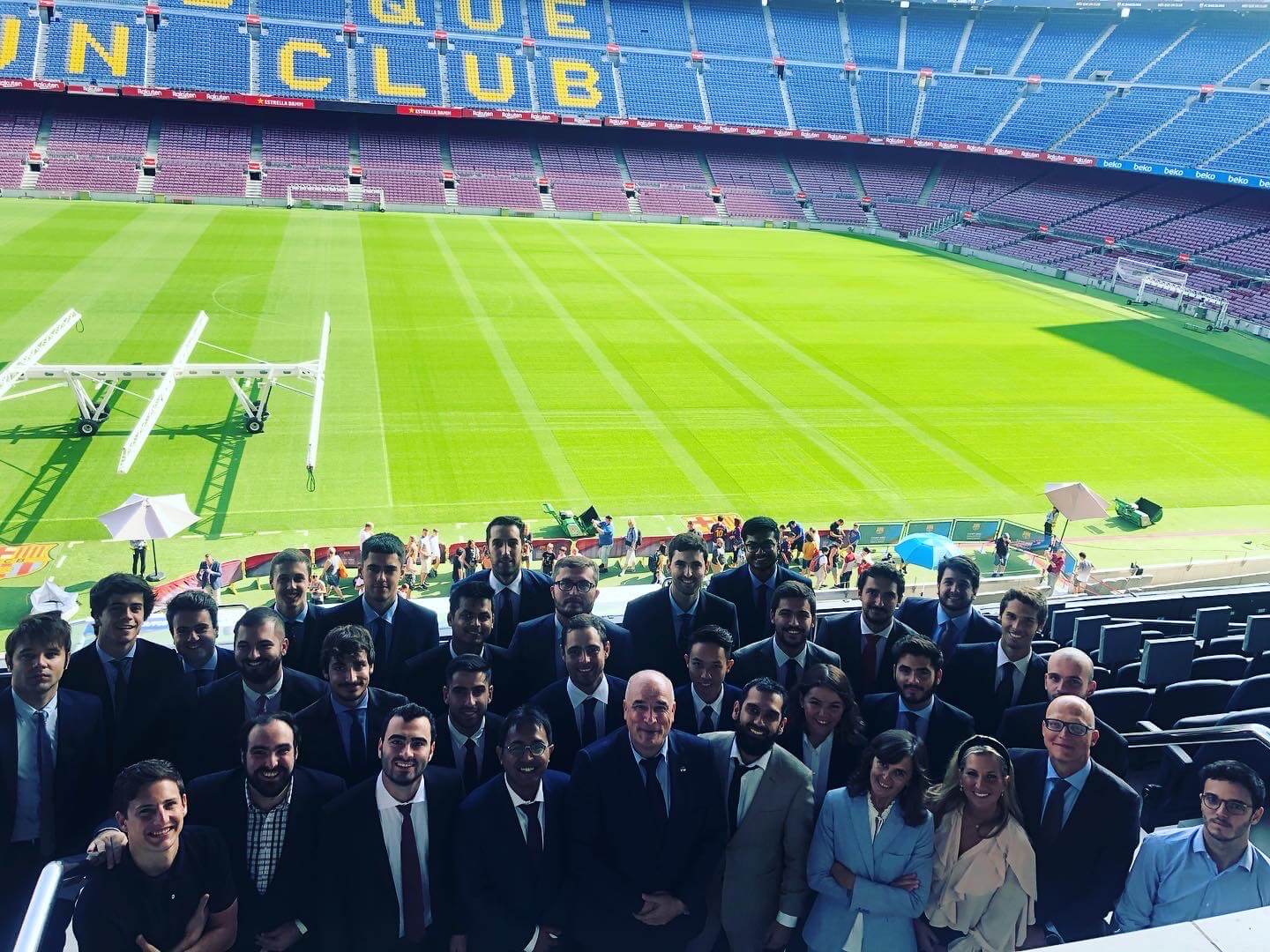 This year the Master is composed of 27 students from Holland, Israel, Dutch, Italy, Portugal, Thailand, Qatar, Brazil, Mexico, United Kingdom, Russia and Spain. Some of the professional careers after finishing the Master in Sports Management and Legal Skills are Management of sports Organizations, last Law Offices, Sports Agent, Sports Centers and Sports Consulting.
Some of the keynote speakers, who attended were Jordi Argemí, member of the Board of Directors of FC Barcelona and Montse Pintó, Executive Director of ISDE Barcelona. This Master is an excellence-based program, joining as partners, ISDE with one of the best clubs in the world.
We wish the students the greatest success during the next year and we welcome them to our great family.
MASTER OF SPORTS MANAGEMENT AND LEGAL SKILLS WITH FC BARCELONA