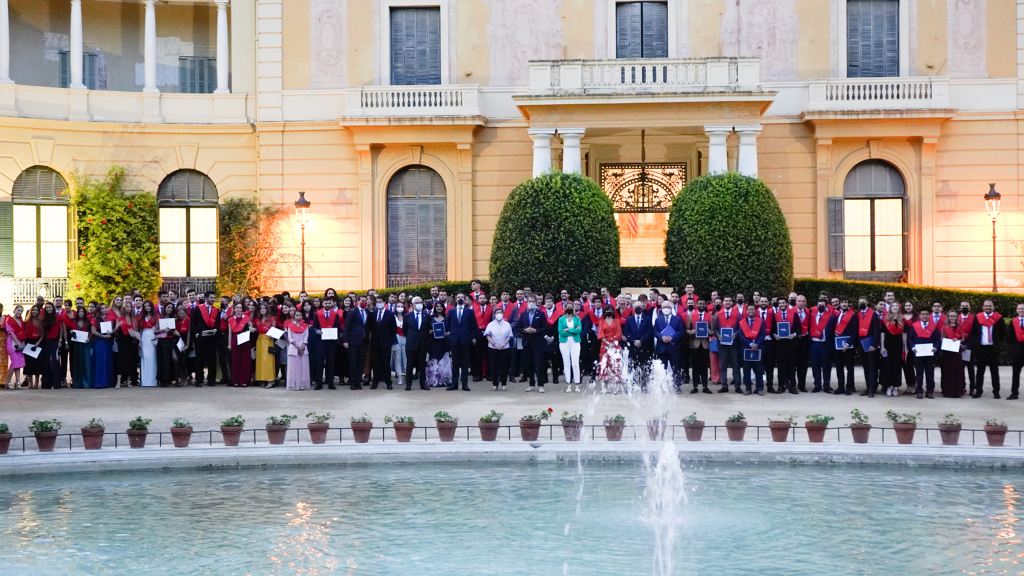 ISDE has celebrated its Graduation Ceremony with the Barcelona students of the Classes of 2020 and 2021.
In an emotive event, full of feelings, which has become an unforgettable ceremony.
A large group of authorities participated in the ceremony, including Teresa Cunillera (Government Delegate), Aleix Villatoro (Director of the Consell de l'Esport de la Generalitat), Maria Eugènia Gay (President of the Consell de l'Advocacia Catalana and Dean of the Il-lustre Col-legi de l'Advocacia de Barcelona), Juan José Sánchez Puig (CEO of ISDE), Ignasi Puig (Dean of the Bar Association of Terrassa), Juan Zornoza (Professor of the Carlos III University of Madrid, Director of the Access Course and Off Counsel of Deloitte Legal), and Montserrat Pintó 8Executive Director of ISDE Barcelona).
And with them, the academic directors of ISDE's different masters: Juan Ignacio Alonso, Josep Maria Figureas, Xavier Miravalls, José Ignacio Parellada and Josep Vandellos, who attended with the satisfaction of a job well done, and proud to see the peak of the success in the training of their students, today more than ever true professionals.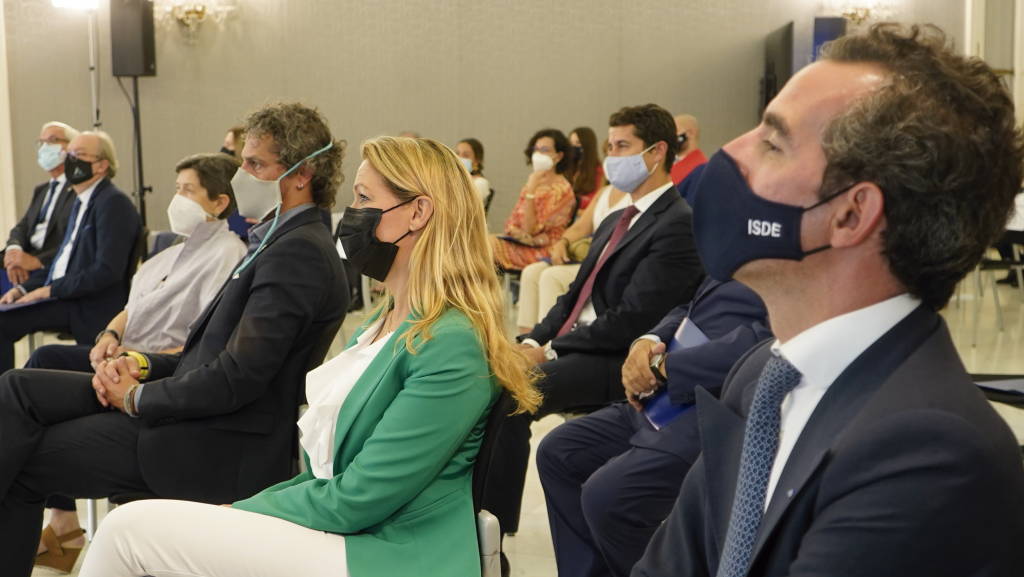 The sacrifice they have made is a reflection of a professional commitment that goes beyond mere complacency and requires a titanic effort for them and their families. ISDE, aware of the effort made, thanked them all and offered its most sincere congratulations.
Graduating classes include the 25th and 26th graduating classes of the Master in International Law, the 6th and 7th graduating classes of the Master pf Access to Law, the 4th and 5th graduating classes of the Master in International Law, Foreign Trade and International Relations, the 4th and 5th graduating classes of the Master in Sports Management and Legal Skills F.C. Barcelona, the 3rd and 4th graduating classes of the Global Master in Sports Management and Legal Skills F.C. Barcelona, the 2nd and 3rd graduating classes of the Master esports Business and the 1st graduating class of the Sports Agent Executive Program.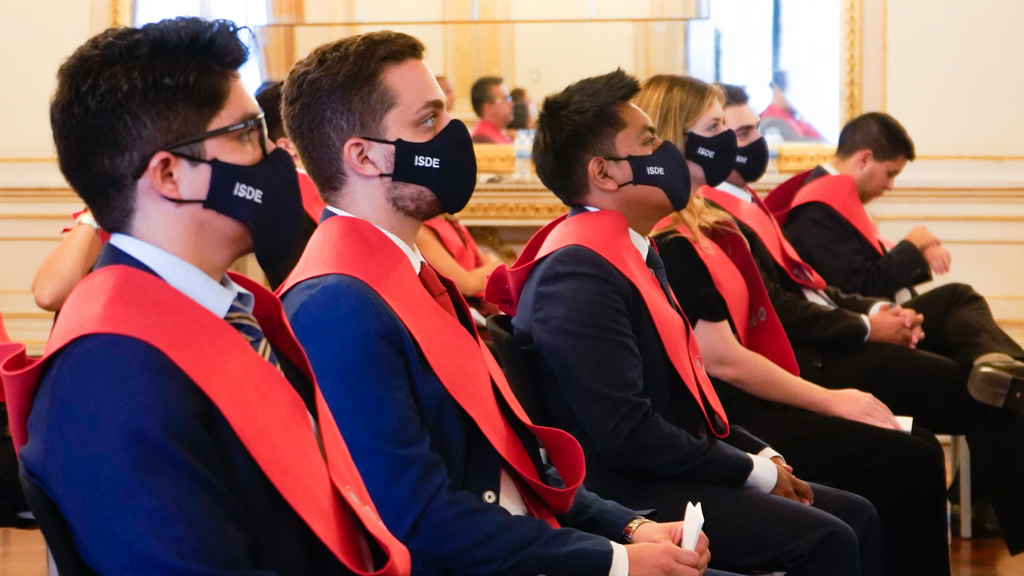 The wide variety of professional programs is related to the long history of ISDE in the city, which is well summarized in the silver anniversary of the Master in International Law.
ISDE was born in Barcelona by the hand of like-minded avid professionals and reputable law firms that sought to form professionals, future colleagues, who would help them to progress in their business, to shine with their own light. That desire for progression continues to be the driving force behind ISDE and the students who choose it. If ISDE is today a global reference in the world of law, it is thanks to all those graduates who have left its classrooms and those associated firms that see in them their own future.
Health Authorities allowed this special and familiar ceremony to take place under the established sanitary measures. The idyllic setting of the Royal Palace of Pedralbes and its gardens, located on Barcelona's emblematic Diagonal Street, was once again the chosen setting for such a significant celebration.