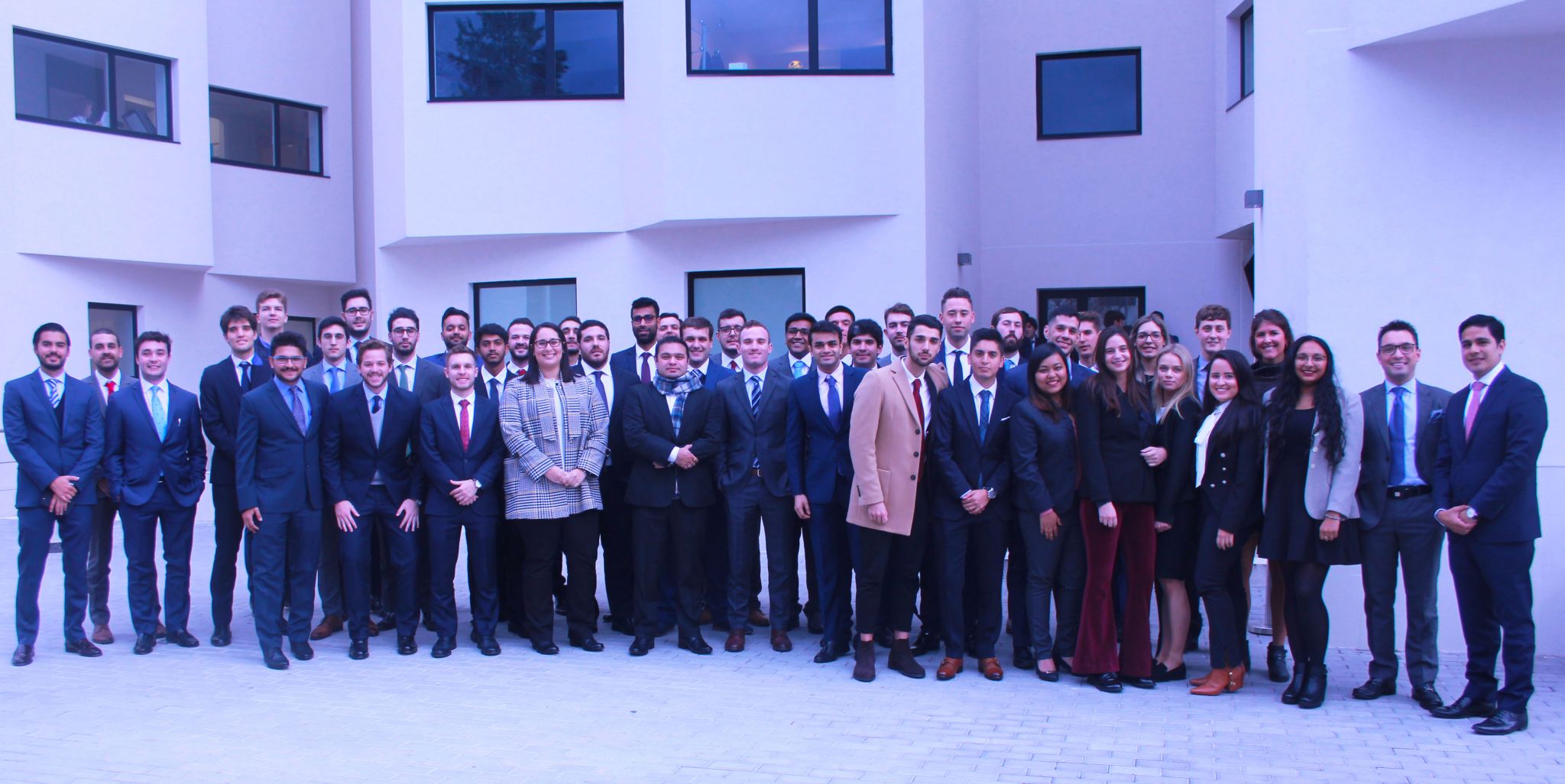 ISDE has inaugurated the 2019 edition of its Master in International Sports Law, which is ranked first in the top specialized Law programs by newspaper El Mundo. The Master has been designed for graduates in law interested in developing their careers in the International Sports Law Industry.
The event was held at ISDE´s Madrid campus with approximately 50 students from 25 different  nationalities.
ISDE´s President, Mr. Jorge Pintó; ISDE´s CEO, Mr. Juan José Sánchez Puig; Program Director, Mr. Luís Fernando Pamplona Novaes; Co- Director, Mr. Dev Kumar Parmar; presided the ceremony and explained the academic objectives of the Master. Mr. Efraim Barak, member of the International Association of Football Lawyers and Faculty Professor, was present as well.
The Master lasts an academic year and is divided into two phases: during the first students will attend full time classes at ISDE´s Madrid headquarters. In this first part, students will have an academic capstone week on UK Sports Law at the Wolfson College of the University of Cambridge.. The second period, will consist of an internship, and takes place at the premises of the collaborating entities of the Master. Additionally, students will also have an institutional stay in Switzerland, in order to visit the most important sports organizations, such as the IOC, FIFA or UEFA.
The Master´s Faculty is composed by the most eminent international Sports Law professionals.
With a clearly defined labor insertion objective, the program guarantees an internship period in leading law firms, clubs, governing bodies… A unique learning opportunity that will give the students the basis on which to build their future professional careers.
"Open your eyes and mind, improve your personal relationships", remarks by Dev Kumar Parmar. The President of ISDE closed the ceremony  and reminded students that the main principles are to work hard and believe in themselves: "Many people in the future will trust in your professional  advice… Welcome to ISDE".